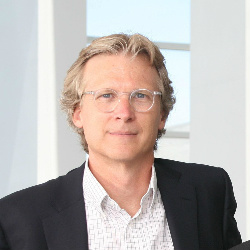 San Diego, CA (PRWEB) April 15, 2013
Architect Michael Palladino is scheduled to speak 7 p.m. April 17, 2013 at NewSchool of Architecture and Design on the topic of "The New San Diego Federal Courthouse: The Art and the Architecture" as part of the San Diego school's lecture series that brings inspiring and innovative designers and architects from around the world. The event is free and open to the public.
Who: Michael Palladino
Lecture Topic: "The New San Diego Federal Courthouse: The Art and the Architecture." Michael Palladino, FAIA, discusses the relationship between art and architecture at the recently-completed United States Courthouse in San Diego. The lecture explores the project's collaborative design process between Palladino and artist Bob Irwin, from which evolved a public plaza art installation and landscape that will mature and evolve to support the San Diego community and urban design goals of the city.
When: 7 p.m., April 17, 2013. Q & A follows lecture.
Where: NewSchool of Architecture and Design Auditorium. 1249 F Street, San Diego, CA 92101. **Priority seating given to NSAD students, staff and alumni. Members of the public are requested to RSVP to PR Manager Anna Cearley for directions and to ensure sufficient seating: acearley(at)newschoolarch(dot)edu or 619-684-8791**
About the Architect: As a Principal Designer of Richard Meier & Partners since 1979, Michael Palladino has collaborated with Richard Meier on many award-winning projects located throughout the world, including The Getty Center; the Decorative Arts Museum in Frankfurt, Germany; the High Museum in Atlanta; the Visitors' Center at the Crystal Cathedral in Garden Grove, California, and the San Jose City Hall in San Jose, California. Appointed Partner in 1985, Michael moved to Los Angeles in 1986 to open Richard Meier & Partners' west coast office. He is a Registered Architect in California and New York. In 2004 Michael was appointed to the GSA Commissioner's National Register for Peer Professionals under the GSA's Design Excellence Program. He is a Founding Member of the Museum of Contemporary Art's Architecture & Design Council in Los Angeles. A recipient of the prestigious Rome Prize for the year 2000–2001, and the 2005 Gold Medal from the American Institute of Architects Los Angeles, Michael was elevated to Fellowship in the AIA in 2008. Michael earned a Bachelor of Architecture degree from Virginia Polytechnic Institute in 1977 and a Master of Architecture from Harvard University Graduate School of Design in 1979.
About NSAD's Lecture Series: NSAD's Lecture Series brings inspiring and innovative designers and architects from around the United States and the world to campus as part of the school's mission to enhance global design education opportunities for its students and the community. Read about past and scheduled guest lecture speakers on the NSAD Lecture Series webpage.
About NSAD: NewSchool of Architecture and Design (NSAD), founded in 1980, is located in San Diego, California. NSAD was ranked among the top 10 undergraduate architecture schools in the western United States, according to the 2012 and 2013 DesignIntelligence reports on "America's Best Architecture & Design Schools." NSAD is accredited by the Accrediting Council for Independent Colleges and Schools (ACICS), a national accrediting agency recognized by the U.S. Department of Education and the Council for Higher Education Accreditation. NSAD's Bachelor of Architecture, Master of Architecture and Executive Master of Architecture programs are accredited by the National Architectural Accrediting Board (NAAB). NSAD also offers a pre-professional Bachelor of Arts in Architecture, along with a Bachelor of Science in Digital Media Arts, a Bachelor of Science in Construction Management, a Master of Construction Management and a Master of Science in Architecture. The school's expanding global design education offerings include a new Bachelor of Interior Design program available in 2013-2014. For more information, visit http://www.NewSchoolArch.edu.