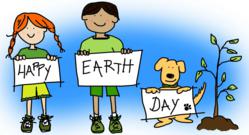 Go green; adopt a 100% recycled, earth-friendly pet!
Titusville, Florida (PRWEB) April 17, 2013
This Earth Day weekend, why not save more than the planet? "Come out to visit the great '100% recycled, earth-friendly' pets at the SPCA of North Brevard's 'Recycled Loved' pet adoption weekend," says Susan Naylor, Media Specialist for the SPCA, "and participate in helping our environment in the process."
Some of the "green" plans include, Saturday, April 20th from 10:00a-3:00p: Adoptable dogs will be out and about with volunteers. Bring in old blankets/towels and get a chance to spin the "Adoption Wheel" to receive even more off your new pet's adoption fee or one of many other prizes. LOTS OF GIVE-A-WAYS!
Sunday April 21st from 12 noon-3:00pm: Bring in old cans, newspapers and plastic bottles… do your part to make the Earth a better place. Also, attendees can bring in old jersey-knit clothes to help the SPCA make tug-toys for shelter dogs.
Monday, April 22nd from 10-5:00: If you help the SPCA exceed more than 8 adoptions on this day, they will plant a tree at a local park with a special "Thanks" to the community.
For more information, contact Susan Naylor at 321-267-8221 extension 256 or visit http://www.spcanorthbrevard.com
###
About SPCA of North Brevard
The SPCA of North Brevard, Inc. is a private, non-profit organization with the mission of "protecting and providing a voice to the homeless animals of Brevard County." Founded in 1979 in Titusville, Florida, the SPCA is the largest private no-kill animal rescue group in Brevard, finding homes for more than 1,300 animals a year. It is the only adoption facility with free-roaming cat rooms in the County, allowing adopters to interact with cats in a more home-like setting. The SPCA of North Brevard Clinic also provides reduced-price vaccines to the public and has performed more than 50,000 low-cost spay/neuter surgeries since 1999.
For more information, visit http://www.spcanorthbrevard.com.