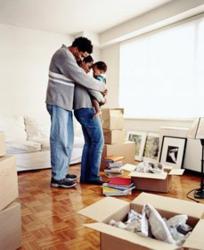 Local storage and moving company Arizona Discount Movers
(PRWEB) April 17, 2013
Arizona Movers offers all types of moving services for all types of moves, big or small in Arizona, across the state lines and even internationally. This company was established with the aim of making moving very easy and affordable for customers who would like to move with everything that they own, including their cars. Moving can be stressful but not when one has a good company that is experienced and has been in the market long enough.
Moving a small or big house does not have to be stressful because Arizona Movers will provide everything needed to make the move easier. At the same time they also offer their clients no charge, no obligation quotes, as well as quotes of several other companies in the state of Arizona. In addition, they also offer a good resource with tips and ideas for how to prepare for a move and how to make moving easier. They give advice for moving a car with a car carrier, in order to prevent u mileage.
Avoid moving brokers
When a customer uses a moving broker, this usually increases costs because the broker has to charge a fee. The broker will then hire a moving company in Arizona on behalf of the customer at a higher fee and this cost is transferred to the customers. Arizona Movers have now eliminated the need to go through a broker to find a credible moving provider. They bring the customers no charge, no obligation quotes on their websites. The customers can also hire moving providers through the website after reading the user reviews posted by other customers.
How to Prepare for the House Move
Many clients have no idea what an important role they play in their house move. It is the responsibility of the client to make a complete inventory of all their items so when they arrive at the new destination, they will be able to verify all of their items arrived intact. The customer should also take care of their valuables; if possibly bring them personally, when they move to the new destination.
Hire a professional moving company
There are parameters by which one can define a professional moving company. One of them is uniformed personnel, clean trucks or vans, courtesy and trust. Again, the company has to have been around the market for some time. Arizona Movers makes this easy for clients by assuring them of comprehensive insurance cover, should anything be damaged or lost in transit.
About Arizona Movers
Arizona Movers was established to make moving for people in Arizona, to another state and even internationally, easy and stress free. With many people moving all the time, with all their belongings, including their cars, the company was formed to fill the void for full scale home and office moves.