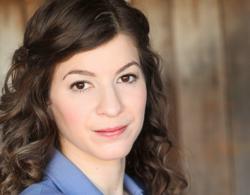 Reform to our federal sentencing structure for child pornography is essential.
Los Angeles, CA (PRWEB) April 17, 2013
In light of the recent United States Sentencing Commission Report on Child Pornography Offenses, Criminal Defense Attorney Karen L. Goldstein has been compelled to offer advice for suspects in federal sex crimes investigations. Goldstein has extensive experience in California sex crimes cases involving allegations of rape, child molestation, indecent exposure and other violations. However, her practice is particularly focused on federal criminal defense involving sex crimes including those related to child porn. This makes Goldstein's advice and comments on the Sentencing Commission's report especially relevant.
Goldstein sees the report as indisputable evidence that sentencing guidelines need to be reformed and that all citizens must know what to do if federal agents suspect them of a crime. Of course knowing one's rights has always been important, but, Goldstein argues, with the current guidelines in place "all citizens should know how to protect their rights if they are targeted by federal investigators because unfair sentences are so prevalent." She echoes what many defense lawyers observe: "Despite a growing judicial consensus that prison sentences are too harsh for many sex crimes offenses, especially regarding federal child pornography possession, the misguided federal sentencing guidelines remain." The guidelines "do not provide judges with the tools needed to impose a sentence commensurate with culpability. Knowing what to do after an arrest is absolutely crucial when years in prison are possible." The Commission's report affirms Goldstein assertion.
For nearly three decades the Commission has made recommendations to lawmakers regarding federal sentences and they are tasked with evaluating fairness in such sentences. In December of 2012, this Commission delivered its report to Congress and their findings indicate that unreasonable sentences have been handed down for countless people convicted of federal child pornography offenses involving possession, receipt, and distribution. Goldstein argues that the report arrives at an undeniable conclusion. "It shows that the current recommended guidelines for penalties related to child pornography offenses are in need of serious revision." The report finds that there is not uniformity across the nation about how the existing guidelines are followed. "These national disparities cannot be ignored and lawmakers must respond before more people spend time in prison for no logical reason," Goldstein argues. "If Congress fails to act," she continues, "federal judges will continue to use their discretion to impose troubling federal sentences without having a baseline against which to determine a just and fair sentence."
Nearly all federal guidelines for crimes other than child pornography possession were developed through a painstaking assessment of empirical evidence, but, in the case of recommended sentences for child porn "they abandoned an empirical approach when determining the base offense levels." Goldstein is thankful that the Commission is now critical of its past recommendations. The next challenge, however, is "getting Congress to act in the best interests of the American people."
Even if improvements are made, Goldstein continues, "citizens must always be aware of their rights. However, knowing what to do as the target of a federal sex crimes investigation is especially vital in the current environment." Goldstein offers the following advice for individuals investigated for child pornography offenses. Following this legal advice may make the difference between incarceration and freedom.
First, do not make any oral or written statement to any agents without consulting with an attorney. "An individual cannot be compelled to answer an investigator or agent's questions. Refusing to answer is not reason enough to make an arrest. But if the FBI, US Postal Inspectors or other officers are prepared to make an arrest, the suspect will not talk their way out of it. Instead, by trying to assert innocence to the federal agents, the suspect may unknowingly reveal information that may lead to eventual conviction."
Second, contact an attorney. "Contact an attorney immediately. Whether the individual has been arrested or not, if agents are probing for incriminating evidence, the suspect must have a legal ally from the beginning of an investigation. Having legal counsel is not a privilege. It is a right."
Third, be cooperative if the agents have a search warrant. "Becoming argumentative with officers will not do any good. This is particularly true if they have a warrant to enter a particular location. They may even have the right to seize computers and other possible forensic or digital evidence. Let them in and be cooperative but say as little as possible. If they do not have a warrant, you do not have to grant them entry. They may very well threaten to obtain a warrant if you are not cooperative. Be wary of signing any 'consent to search' forms, if they do not have a warrant, because they often seek legal justification for the search, after the fact, despite the paucity of evidence."
Lastly, maintain hope: "Yes draconian punishments are still possible in child pornography cases despite the latest criticism of the federal sentencing guidelines. But, no matter what evidence has been gathered and no matter how 'guilty' the law enforcement officers may treat the suspect, everyone is presumed innocent until proven guilty throughout an investigation and at trial. An experienced attorney can weaken the risks of conviction at every stage of the process."
Yes a good defense attorney can make a difference but Goldstein firmly believes that more legislative action is necessary: "Reform to our federal sentencing structure for child pornography is essential. Without such reform at the legislative level, punishment will be left in the hands of a few District Court Judges who may or may not use their discretion to impose just sentences." New guidelines that are more reasonable should become mandatory, Goldstein continues. Unfortunately, she believes that real change does not appear forthcoming. "Though I am encouraged by the Sentencing Commission's latest findings, I can't say that the report will inspire Congress to implement actual reform." Until such reform is accomplished, sex crimes defense lawyers will continue to argue for change while rigorously defending clients from a misguided system.