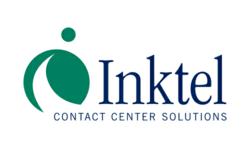 Their Industry Affiliation Program gives us the opportunity to better serve our multi-unit restaurant clients.
Vancouver, BC (PRWEB) April 16, 2013
MonkeyMedia Software, a provider of complete catering solutions for multi-unit restaurant operators, has announced the first recipient of its MMS Catering Institute™ Industry Affiliation Program. Inktel Contact Center Solutions, a Florida-based provider of outsourced contact center solutions, is the first partner to become certified through the program.
"It's one of those partnerships that make sense for both organizations," said Jason Schlenker, Inktel's Vice President, Business Development.
"MonkeyMedia Software's Catering Institute has the restaurant industry expertise which we require to service our customers properly. We can leverage their expertise and software through Inktel's contact center solutions, which include everything from live voice to outbound calls, and click-to-chat, as well as support for email, SMS and social. Their Industry Affiliation Program gives us the opportunity to better serve our multi-unit restaurant clients from the perspective of expertise, software solutions and contact center support."
More than 100 Inktel Catering Agents became catering certified through the Industry Affiliation Program as part of MonkeyMedia Software's Catering Institute. The Industry Affiliation Program is designed specifically for industry partners looking to become certified in the Five Pillars of Restaurant Catering:
1. Leadership
2. Centralized Services
3. Sales and Marketing
4. Operations
5. Delivery
Throughout the certification process, Inktel received access to valuable resources, training classes, education manuals, and opportunities for ongoing assessment. Inktel is now able to work in partnership with MonkeyMedia Software when it comes to client catering programs.
"When an industry vendor completes the program, they should have a holistic perspective on a day in the life of a restaurant operator who does catering. As a community vendor, they can now make the right recommendations for their services to help restaurant operators grow catering sales," said Erle Dardick, Founder and CEO of MonkeyMedia Software and the MMS Catering Institute™.
"I believe there will be a time when outsource partners will have experts in the catering space to help operators work on all aspects of their catering operations. The entire supply chain can benefit from these education services. The Industry Affiliation Program is focused on helping the restaurant community, and its supply chain, maintain a strong foundation on which to help restaurant clients."
MonkeyMedia Software launched its MMS Catering Institute™ as an education and certification institute for restaurants and vendors implementing or improving catering and off-premise operations. The MMS Catering Institute™ will ensure that executive, management, leadership, and all other team members are focused on the common goal of ensuring their catering and off-premise programs are a success and maintain scalability for future growth. All of MonkeyMedia Software's strategy and education services will now be offered by the Catering Institute.
About Inktel
Inktel provides outsourced contact center solutions to many of the world's leading brands. Over the past two decades, Inktel has created contact center solutions that ensure its clients optimize operational performance to achieve bottom line results.
Inktel specializes in managing both inbound and outbound multi-channel sales and service environments within multiple contact center locations. Its focus is exclusively on Direct-to-Consumer and Business-to-Business solutions.
MonkeyMedia Software helps restaurant operators grow sales and increase profits by educating them to become experts at feeding their customers where they live, work and play. Using our turnkey Get Catering and Grow Sales!™ System, a toolkit for catering strategy, education and software, we work closely with each brand's executive team to drive strategic alignment, provide education for team members, and deploy an enterprise software platform to service and support the off-premise business channel. We accomplish this through our Catering Institute and MonkeyCatering™ platforms:
The MMS Catering Institute™ sets the standard for catering education and certification for restaurants.
MonkeyMedia Software's MonkeyCatering™ is an enterprise cloud-based, mobile-friendly software platform to manage and track restaurant catering operations from lead generation (CRM), client management and order-taking to production, delivery and real-time reporting for results-based decision-making.
Feed Your Customers Where They Live, Work and Play!™
Let's talk catering.
MonkeyMedia Software
1-877-6-MONKEY
getcatering(at)monkeymediasoftware(dot)com
http://www.monkeymediasoftware.com
@monkeymedia