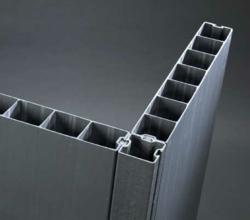 Stop Corrision today !!
Atlanta, GA (PRWEB) April 17, 2013
The advanced composite panel system comes in both insulated and non-insulated panels; the main building panel is 3" thick and 24" wide suitable load bearing structural applications. Although the system was designed for chemical plants, pharmaceutical plants and municipal potable water and sewer treatment plants. It is the right system for any harsh environment as a building or even a platform or mezzanine floor decking. The wall system is also excellent for any heavy wash down area such as food processing and is USDA approved. A unique feature is that it can be formed in a circle for circular enclosures and tank covers. The system ships in kit form packaged to minimize freight cost and can be assembled by the end user or MWTI, LLC certified installers.
The panels are available in polyester, vinyl ester, NSF 61 or polyester fire retardant resin systems and meet the requirements of class 1 rating of 25 or less per ASTM D-635. The resin is also UV inhibited on all exposed surfaces for enhanced corrosion and UV protection.
Contact:
Mike Ray
1201 Peachtree St. N.E.
400 Colony Square STE 200
Atlanta, GA 30361
http://www.mwtillc.com
mike(at)mwtillc(dot)com