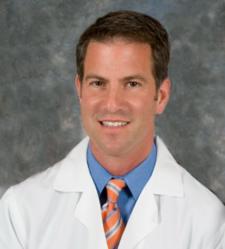 Each year I am struck by how powerful and emotional it is to see hundreds of people gathered in hope of giving babies a healthy start, says Dr. Mark Leondires.
Danbury, CT (PRWEB) April 16, 2013
For the fourth consecutive year, Reproductive Medicine Associates of Connecticut (RMACT) is sponsoring the March of Dimes and its annual fundraiser, "March for Babies." Like March of Dimes, RMACT believes in the power of education and necessity of research for widespread healthy pregnancies. Along with its sponsorship and overall fundraising efforts, the RMACT Team will walk in Danbury, CT on May 4 and in Fairfield, CT on May 5.
"The March of Dimes does important work, and we are proud to support their efforts," says Dr. Mark Leondires, Medical Director of RMACT. "Each year I am struck by how powerful and emotional it is to see hundreds of people gathered in hope of giving babies a healthy start. By walking together, we remember the babies that have been lost and recommit ourselves to overcoming prematurity and birth defects in the future."
Aubrey Keely, community director for the March of Dimes Connecticut Chapter, says: "The March of Dimes thanks RMACT for its commitment to ensure that all babies are born healthy and strong. The support of our partners and sponsors is crucial to our success and helps maintain vital research, education and advocacy efforts across our state and throughout the nation."
Beyond its partnership with March of Dimes, RMACT puts education and research at the forefront of the fertility practice throughout the year. In 2012, RMACT hosted 32 educational seminars for patients and the general public with topics that included nutrition, reproductive health, stress management, preconception health and infertility factors for men and women. In addition, they hosted regular support groups and offered complimentary Fertile Yoga classes. RMACT patients benefit from a better understanding of their fertility treatment plans, as well as how their lifestyle habits can boost or hinder their chances of successfully getting pregnant.
RMACT patients also benefit from cutting edge assisted reproductive technology and clinical studies. For example, RMACT is the only fertility practice in New England to offer Comprehensive Chromosome Screening (CCS), an advanced method of pre-implantation genetics diagnosis (PGD) that contributes to better pregnancy rates through selecting the most viable embryos for transfer during an in vitro fertilization (IVF) cycle. In 2012, RMACT participated in several clinical studies, five of which were presented at the annual conference for the American Society of Reproductive Medicine (ASRM), the reproductive field's premier professional group.
To make a pledge to March of Dimes through the RMACT Team in Danbury or Fairfield, please go to either of these websites:
http://tinyurl.com/RMACTFairfield
http://tinyurl.com/RMACTDanbury
RMACT's next Preconception Wellness Seminar is taking place on Saturday, April 13 at 11:30 a.m. at RMACT's Norwalk office at 10 Glover Avenue. For more information and a complete list of events, go to:
http://www.rmact.com/events
About March of Dimes
In 2013, the March of Dimes celebrates its 75th anniversary and its ongoing work to help babies get a healthy start in life. Early research led to the Salk and Sabin polio vaccines that all babies still receive. Other breakthroughs include new treatments for premature infants and children with birth defects. About 4 million babies are born each year in the United States, and all have benefitted from March of Dimes lifesaving research and education. The March of Dimes is the leading nonprofit organization for pregnancy and baby health. With chapters nationwide and its premier event, March for Babies, the March of Dimes works to improve the health of babies by preventing birth defects, premature birth and infant mortality. For the latest resources and information, visit marchofdimes.com or nacersano.org. Find us on Facebook and follow us on Twitter.
About Reproductive Medicine Associates of Connecticut (RMACT)
RMACT specializes in the treatment of infertility, including assisted reproductive technologies (ART) such as intrauterine insemination (IUI), in-vitro fertilization (IVF), and Comprehensive Chromosomal Screening (CCS). RMACT, Fairfield County's largest fertility clinic and egg donation center, is one of 11 leading In Vitro Fertilization (IVF) centers nationwide chosen by In Vitro Sciences to participate in its Centers of Excellence program. RMACT has offices in Norwalk, Danbury, Stamford and Trumbull, and affiliate New York fertility clinics serving Putnam and Dutchess counties. RMACT also offers infertility treatment financing and support services, such as nutrition counseling, massage therapy, psychological counseling, acupuncture and yoga, through RMACT Integrated Fertility and Wellness Center.
The RMACT team includes lead physicians Drs. Mark P. Leondires, Spencer S. Richlin and Joshua M. Hurwitz, as well as fertility specialists Drs. Cynthia M. Murdock and Shaun C. Williams. All physicians are Board-Certified Reproductive Endocrinologists and are members of the American Society for Reproductive Medicine (ASRM), the Society for Assisted Reproductive Technology (SART) and the Fairfield County and Connecticut Medical Societies. RMACT's IVF laboratory is accredited by the College of American Pathologists (CAP), and CLIA; other accreditations include the Accreditation Association for Ambulatory Health Care (AAAHC) and the American Institute for Ultrasound in Medicine (AIUM). For more information visit http://www.RMACT.com or find us on Facebook.
# # #