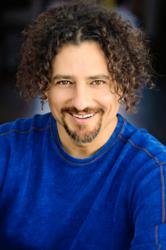 …a rare and potent opportunity to hear from many of the world's leading experts all in one room. Peoples' lives are literally transformed from the energy and the cutting-edge information that is shared so generously by all the incredible speakers.
Los Angeles, CA (PRWEB) April 17, 2013
1300 health enthusiasts from around the world will gather at The Longevity Now® Conference at the Orange County Hilton in Costa Mesa, CA. The conference will be held on Friday, May 3rd through Sunday, May 5th and will examine the latest health and wellness advances specifically related to Mega-Immunity. The Longevity Now Conference is followed on May 6th by an exclusive Masters Workshop focusing on fertility, pregnancy and post-partum care.
Led by world famous health lecturer David Wolfe, attendees at the Longevity Now® Conference will discover how to achieve their ultimate health goals and create an extraordinary quality of life. In just three days, David Wolfe and a team of experts condense and present the most powerful tools and technologies that will add years to your life.
Immunity is defined as resistance to disease or infection. Our body's ability to ward off foreign invasions or to succumb to illness is vital in a world that increasingly presents us with toxic challenges. Having a robust immune system could mean the difference between life and death. From fitness to Chinese medicine to oral hygiene and more, the Longevity Now Conference May 3-5 will explore how to maintain a strong and healthy immune system, addressing this topic from many angles.
David Wolfe describes the conference experience as "…a rare and potent opportunity to hear from many of the world's leading experts all in one room. Peoples' lives are literally transformed from the energy and the cutting-edge information that is shared so generously by all the incredible speakers."
In addition to the powerful offerings from David Wolfe, The Longevity Now Conference includes presentations from many exceptional guests who are specialists in the fields of nutrition, medicine, and wellness. In May, featured speakers at the conference include such notable health and lifestyle experts as bestselling author John Robbins, fitness guru Tony Horton, holistic dental pioneer, Hal Huggins, and longevity specialist Dr. Dave Woynarowski.
Author of the international bestseller, Diet For A New America, John Robbins is a pioneer in the vegetarian world. The only son of the Baskin-Robbins ice cream empire, John Robbins was groomed to follow in his father's footsteps, but chose to walk away from the Baskin-Robbins legacy and instead pursue a "deeper American Dream… of a society that is truly healthy, practicing a wise and compassionate stewardship of a balanced ecosystem." Considered to be one of the most powerful spokespersons for an ethical and sustainable future, John Robbins has received widespread media attention including numerous appearances on national television including Oprah, Donahue and Geraldo. When John spoke at the United Nations, he received a standing ovation.
The creator of the bestselling fitness program in America, P90X®, Tony Horton, inspires and motivates people internationally by sharing his fitness expertise with professional athletes, sports teams, television and film stars, and more. Today, one third of the American population is considered obese. It is a huge burden on our healthcare system, costing $350 billion per year. "We need to educate, motivate and take some real steps towards solving this crisis in America", says Tony. "Health and fitness are crucial for the well-being of this country. It's time to stop talking about it. Let's get people off the couch and focused on improving their lives."
Hal A. Huggins, D.D.S., the "Elder Statesman" of holistic dentistry, is a leading pioneer in identifying toxic dental materials, balancing body chemistry and developing a multi-disciplined approach to managing autoimmune diseases. Well known worldwide for his stand against deception in dental practices and regulations, Huggins has remained on the cutting edge of dentistry and holistic health since the beginning of his practice 51 years ago. He has been called the world's most controversial dentist because of his vigorous stand against silver (mercury) amalgams, and his recommendation that dentists refuse to place amalgam fillings and perform root canals.
For the last twenty years, Harvard-educated physician, speaker and author of the NY Times bestselling book, The Hormone Cure, Dr. Sara Gottfried has been dedicated to helping women feel at home in their bodies. She is known for her cutting-edge ways of delivering medical information and is regularly featured in magazines such as O Magazine, Men's Health, Glamour, and Yoga Journal, and on TV, including The Ricki Lake Show and 20/20.
With a masters degree in nutrition, and a background in science and engineering, host David Wolfe is considered one of the world's top authorities on natural health, beauty, nutrition, herbalism, chocolate, and organic superfoods. David is a best-selling author of the books, The Sunfood Diet Success System, Eating for Beauty, Superfoods: The Food and Medicine of the Future, Naked Chocolate and The LongevityNOW Program.
Additional presenters include an array of health and wellness practitioners, medical professionals, and longevity experts such as Dr. Robert Marshall of Premier Research Labs, Dr. Christy Garner, Chinese herbal expert Ron Teeguarden, aromacologist Nadine Artemis, comedian Kyle Cease, and more. With special musical guest: Elijah and the Band of Light!
All participants will enjoy the opportunity to experience being "grounded" using proprietary technology throughout the conference. $10,000 worth of free prizes will be given away and exhibitors will be offering access to some of the best alternative healing modalities and showcasing the most advanced superfoods, superherbs, chocolate, essential oils, delicious raw food, supplements, minerals, and vitamins available.
The Longevity Now Conference is an annual event which features prominent experts in the field of health and well-being. Register now at http://www.TheLongevityNowConference.com or call 1-702-527-2378 for more information about the event.
The Longevity Now Conference is sponsored by Longevity Warehouse, Healthforce Nutritionals, Omica Organics, The Best Day Ever, Earthing.com, The Fountain of Youth Tonic Bar and New Horizon Health.