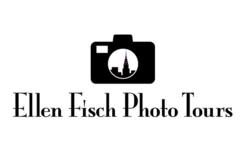 Through Your Lens
New York, NY (PRWEB) April 16, 2013
Brooklyn College remains a special place for Photographer Ellen Fisch who graduated from the College in 1968 with majors in photography and architectural drawing. On April 25th Fisch returns to the Brooklyn College Campus to guide a photography tour through IRPE, Institute for Retirees in Pursuit of Education. At that time, Fisch will share her expertise in the areas of photography, architecture and art for photography enthusiasts of all levels of skill.
"Photography has become a universal pastime," says Photographer Ellen Fisch. "We can easily express our creativity and connect with almost anyone in the world through image taking." Fisch, building on her education at Brooklyn College and the skills she acquired as a professional photographer, loves sharing her passion for photography and architecture with others.
Having been in the industry for most of her life, Fisch has photographed everything from the Badlands of South Dakota to wild and aquatic life to art for books. For the last number of years Fisch has focused almost exclusively on commercial architectural photography and black and white and sepia architectural art photography. "Architecture illuminates civilization," states Fisch. "It defines the past, expresses the present and charts our future."
Brooklyn College provides many fine examples of architecture to photograph. When Ellen Fisch was a student at the College, many of her photography and architectural drawing professors required images of the various buildings on the Campus as class projects. "These assignments fostered an appreciation of the beauty of the Brooklyn College buildings and other structures on the Campus." As a result of becoming acquainted with the lovely Campus, Fisch has been inspired to return to Brooklyn College throughout the years to photograph and sketch there. She has also exhibited her photography and fine art, given workshops and lectured at her alma mater.
In the last few years, Fisch has offered Ellen Fisch Photo Tours as a way to encourage others of every photography skill level to enjoy and learn more about photography. Her tours are offered throughout New York City so that both tourists and natives can appreciate high profile sights, such as the Empire State Building and Times Square through each place's unique architecture. "I also have a great time giving photo tours of less high profile NYC attractions," says Fisch. There are numerous attractions in New York City that may be overshadowed by more well-known architecture. "Tours of Bryant Park, the Cloisters, and Chelsea Market, among many other places, are fascinating adventures in capturing the pocket neighborhoods of NYC."
The upcoming Brooklyn College Campus tour will focus on the serene oasis of education within the busy borough of Brooklyn. "All of New York City's boroughs have unique visual appeal. Brooklyn College's architecture is reminiscent of the architecture I saw as a child growing up in Brooklyn." Ellen Fisch has planned a day of photography for her tour that will include discovering architectural details, incorporating landscaping into architectural images and emphasizing textural building materials, such as brick, wood and wrought iron in the photographs. "Through your lens" is Fisch's tag line for her tours and she encourages each member of her tours to find a photographic perspective that exemplifies individuality.
About: Ellen Fisch is a New York based architectural art photographer specializing in black and white and sepia photography that is artistically expressive, historically relevant and timeless. Fisch has recently begun to explore using traditional fine art media to enhance her photography.
To view Ellen Fisch's photography visit: http://www.ellenfisch.com.
To learn more about Ellen Fisch and her continuing exploration of photography and art visit: http://www.ellenfisch.blogspot.com.