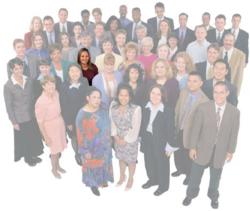 Blue Bell, PA (PRWEB) April 16, 2013
BehaviorMatrix℠ announced today that the company's Chief Technology Officer, Charles Davis, and Market Research Analyst, Morgan James, will participate in a panel discussion amongst industry experts on Friday, April 19 during CampaignTech 2013 in Washington, DC.
Mr. Davis and Ms. James will participate in a panel titled "Voter Behavioral & Emotional Modeling," providing case studies and unique insight into how emotional signals in digital conversation (social media, blogs forums, news), can be converted into quantitative behavioral conclusions. These findings can be used to shape political messaging, identify key influencers, as well as target and aid in the design of behavioral marketing campaigns for the effective delivery of electoral and issue advocacy efforts
Mr. Davis is a pioneer in the area of online measurement and computational behavioral modeling. In 1998, Mr. Davis led the development of MB Interactive (a division of WPP's Millward Brown International) and served as CTO. Later, Mr. Davis co-founded Arista Knowledge Systems, where he developed the first open e-learning platform, which was acquired by DigitalThink. Mr. Davis also served as CTO at BarPoint and CTO of Nuvotec, and was appointed Director of the Strategic Technologies and Emerging Products Laboratory (STEPLAB), which was later integrated into the Department of Homeland Security. Mr. Davis has served as a consulting digital strategist to several local and state-wide campaigns.
Ms. James is a graduate of the Charles H. Dyson School of Applied Economics and Management at Cornell University where she specialized in strategy. Her professional experience bridges syndicated analytics, strategic oversight, and corporate communications.
About BehaviorMatrix℠:
BehaviorMatrix, LLC has developed the first behavioral analytics platform to analyze the full range of human emotion present in digital conversation. Our technology is a big data solution, capable of processing vast quantities of unstructured data generated from social media. BehaviorMatrix℠ quantifies the perceptions and emotions expressed during online discussions of a brand, service, product or topic.
Being able to identify perceptions and emotional influences, across demographics, over periods of time, gives BehaviorMatrix's users the ability to discover advanced cohorts, identify key opinion leaders and uncover vast perceptual insights to improve the effectiveness of advertising, make intelligent strategic decisions, and improve customer relationships.
Unlike "social listening" and "sentiment analysis" tools, BehaviorMatrix℠ has the capacity to measure deeper than just positive and negative sentiment. Learn and understand the Emotional Fingerprint℠, as well as Customer Experiential Perception℠ for your organization/brand and that of your competition.
For more complete information, click here: BehaviorMatrix
Click here for additional information: CampaignTech 2013