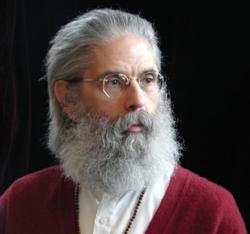 If you meditate every day
and follow the wisdom of your conscience, doors will open
where once there were
only walls.
Averill Park, NY (PRWEB) April 17, 2013
The American Meditation Institute in Averill Park, New York will host "Meditation for Beginners," a two-day course, April 20 and 27, 2013, taught by Leonard Perlmutter, founder of the American Meditation Institute and author of "The Heart and Science of Yoga: A Blueprint for Peace, Happiness and Freedom from Fear." Noted physicians, Mehmet Oz, Dean Ornish and Larry Dosse, have endorsed Mr. Perlmutter's book which serves as the curriculum for this beginner's meditation course.
For anyone who has ever thought about trying meditation, but didn't know how to get started, this "Meditation for Beginners" course will provide step-by-step guidance on how to start—and stick with—a daily meditation practice. From the basics of how to get started to dealing with distractions, anyone can learn the same meditation practice that has helped individuals throughout the ages gain profound inner calm, better health, and a lasting capacity for happiness.
According to American Meditation Institute founder, Leonard Perlmutter, "In meditation individuals are fully alert, but the mind is relaxed and allowed to let go of its tendencies to think, analyze, remember, solve problems, and focus on events of the past or expectations for the future. Meditation helps the mind to slow down its rapid series of thoughts and feelings, and to replace that mental activity with a quiet, effortless, one-pointed focus of attention and awareness. Thus, meditation is not thinking about problems or analyzing a situation. Meditation is not having an internal conversation or argument with yourself. It is an inner attention that is concentrated, relaxed and does not conflict with any religious tradition. By meditating every day, the mind learns how to cease its habitual thoughts, desires, emotions, and conceptions that often lead to stress and disease."
According to ABC World News Tonight, meditation is used today by many Americans including the U. S. Marines, corporate executives––from General Mills to Target to Google, and students in classrooms all over the country. A 2011 study found that nearly 10% of U.S. adults (over 20 million) practiced meditation and that three million patients, on the recommendation of their physicians, have established a meditation practice.
According to the Mayo Clinic, meditation can enhance health and well-being. When used daily, meditation has become an invaluable ingredient in a person's "self-care health program." Scientific studies show that "meditating slows breathing rate, heart rate, lowers blood pressure, and aids in the treatment of anxiety, depression and a range of other ailments."
Clinical research has also found that meditation also calms the mind. The mind and body are interconnected. When the mind is calm, the body becomes stronger, more flexible, and less inflamed. When the mind and body are calm and relaxed, disease from a previously agitated system (that may have intensified issues such as high blood pressure, headaches, back pain, insomnia, digestive problems, or PMS) is lessened, and you feel better.
Meditation can actually enhance creativity. A 2005 Harvard Medical School study showed that meditation increased thickness in the regions of the brain associated with attention, sensory awareness, and emotional processing. By resting the mind through meditation from its everyday habit of thinking, planning, judging and worrying, more space for new, creative ideas can arise and be utilized.
-30-
About the American Meditation Institute
The American Meditation Institute is a 501(c)3 non-profit educational organization devoted to the teaching and practice of Yoga Science, meditation and its allied disciplines as mind-body medicine. In its holistic approach to wellness, the AMI combines the healing arts of the East with the practicality of modern Western science. The American Meditation Institute offers a wide variety of classes, retreats, and teacher training programs. AMI also publishes "Transformation," a bi-monthly journal of meditation as holistic mind-body medicine. Call 800.234.5115 for a mail or email subscription.
Media Contact:
Mary Helen Holloway
60 Garner Road, Averill Park, NY 12018
Tel: 800-234-5115
Fax: 518-674-8714