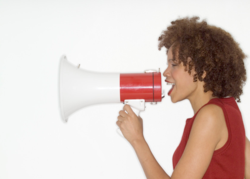 (PRWEB) April 16, 2013
In 2007, Bill Gates gave a famous speech in front of a segregated Saudi Arabian crowd, where he pointed out that the Saudi Arabian Economy will never become a major player in the world economy, as long as they are only utilizing half of their work force. It was a major step in identifying the importance of women's rights in the workplace in a country where none existed.
Recently, in America, Facebook COO Sheryl Sandberg gave a presentation during one of the TED Talks sessions, and also released a book entitled "Lean In," where she identified key aspects for women in their career environments. It was a continued effort for all women to surpass the "glass ceiling;" a phrase famously coined by Gloria Steinem in 1971. Although the information was valuable, Simone Mitjans, developer of the Y.E.S. system, feels the information missed an important target, and that was women entrepreneurs.
Fear of claiming their place in the world (seat at the table):
"Here is where the 'good girl syndrome' shows up. I've been called intimidating. Why is confidence seen as intimidating? I have clients playing the nice girl, but in business you need to know what you want, know where you are going, and be assertive. The difference in being assertive and aggressive is that assertive women have a purpose, follow their calling, and want to make a difference. Aggressive entrepreneurs lead their business from a place of fear, lack and worry hence the emotional distress."
Fear of asking for what they need (make your partner a real partner):
"Women entrepreneurs go through a lot of grief, especially in the beginning stages of their business. These are well-educated, passionate and dedicated women. Many husbands don't understand the investment stage of their business placing tremendous pressure on them to make money or even accusing them of having an expensive hobby. They usually go through a lot of pressure to go back to the work force get a job and a pay check. My suggestion is, that if this is what they really want, to stay put (perhaps get a part-time job), and set clear boundaries. When they start bringing loads of money in they will be the first ones to say 'I know you could do it!'"
Fear of how success will take time away from their family (don't leave before you leave):
"This is a big one! I see many women struggling with wanting to build their own business. They want to be successful, but don't want to sacrifice time with their families. I see many powerful and knowledgeable women, who love spending time with their children, but are not really fulfilled because they are not making the income they would like to, and dislike being financially dependent. As entrepreneurs, we have to think out of the box here, and structure out business in a way that we delegate, outsource and systematize more."
Some of the ways Simone has helped her clients overcome some of these blocks include letting her clients know that:

It's okay to "Toot Your Horn." It is okay to recognize what you are good at and share your success with others.
It's okay to follow your Dreams. If you are in a partnership, make sure it is with a man who wants to see you succeed.
It's okay to create your own path build a business that supports the lifestyle you want to live.
About Simone Mitjans
Simone Mitjans is a marketing and mindset coach who helps women entrepreneurs grow their businesses. Her clients have found success because she creatively integrates practical marketing strategies and mindset principles into her mentoring and coaching programs. One of those programs is called Your Energy Signature reading, or Y.E.S., which she does on an individual basis or in her free teleclass. Her mission is to empower women to be a force of change on the planet by helping them to follow their dreams and build a meaningful and profitable business. Connect with her here to find out how to grow your business, as well as feel enthusiastic and energized about your life.