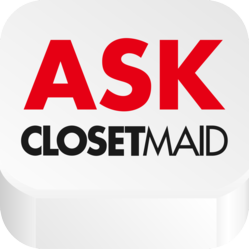 People need help organizing their closets. This app helps you decide what to keep or let go by memeing it out to your friends to get their opinion. Bill Aurnhammer, CEO
New York, NY (PRWEB) April 17, 2013
Mobile strategy firm, Aurnhammer LLC, announced the release of an app that puts a clairvoyant philosopher and counseling fashionista right at the tips of user's fingers. Designed with a 6-sided die-style reply mechanism, a user simply runs the app, asks a question, and shakes up his or her phone to trigger the roll of fun and flirty responses.
2 tab modes provide entertaining answers to each and every one of a user's questions. One mode produces "yes", "no", or "maybe" type answers to those questions that are still looking to be resolved while the other mode supplies answers to fashion and style related questions. Once the user's question is answered, he or she can share the fun by adding an image to the answer caption and memeing it out to friends. Download the Closet Maid app to Ask! Shake! And Share!
"People need help organizing their closets. This app helps you decide what to keep or let go by memeing it out to your friends to get their opinion." - Bill Aurnhammer CEO
"We're using a real physics engine for the user experience so you really feel physically involved in the act of getting tips and answers." – John Baumann SVP Creative Services.
About Aurnhammer LLC
Aurnhammer LLC, headquartered in New York City, is a creative media, custom design and development company specializing in branded smart applications for mobile. Aurnhammer has provided mobile solutions for clients such as: Sony Music Entertainment, Showtime Networks, Kohler, Foxwoods Resort Casino, Lumber Liquidators, Bass Pro Shops, Mass Mutual, Bowers & Wilkins, Extra Innings, Stanley Hand Tools, Russian Standard Vodka, Century 21 Real Estate, and Planet Fitness. Besides technological skill in coding and programming, the Aurnhammer team brings collective experience in the fields of film and television production, digital arts, and graphic design. At the company's core is a solid team of strategists, designers and programmers who work in a variety technologies and platforms to flawlessly bring these ideas to life. Visit Aurnhammer LLC and "Follow" @AurnhammerLLC on Twitter. Apple, the Apple logo, iPhone, iPod, iTouch and iPad are registered trademarks of Apple Inc. in the U.S. and/or other countries.