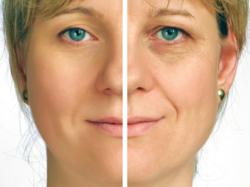 Carole Gardner explains: 'The microcurrent treatment sessions are effective, can slow and even reverse the aging process of the skin'.
Asheville, NC (PRWEB) April 16, 2013
Supreme Skin, a leading skin care studio in Asheville, NC, expands its facial and body sculpting services. It offers new procedures and additional ingredients to implement its mission of keeping its clientele satisfied. It has added European style facials, Elastin infusions and Collagen infusions to its anti-aging services.
The owner of Supreme Skin, Carole Gardner, who is associated with 'Associated Skin Care Professionals' explains the reasons for introducing new skin care services in Asheville, NC, "We realize that people are busy and may not take the time to pay much attention to their skin. Without a good regime of caring for their skin it can lose its glow and vibrancy. They may only become aware when they notice the extreme, harsh signs of aging. This is why we have hired expert estheticians at Supreme Skin who treat our clients' skin with the right ingredients and non-invasive methods."
Supreme Skin claims that the results of their skin care treatments in Asheville, NC are evident in the form of younger looking, healthier skin. The company prides itself in using only noninvasive procedures that are effective and affordable. Carole Gardner further elaborated on the effects of their micro-current treatment sessions: "Though aging is a natural process, effective treatments can slow and even reverse its progress. Our microcurrent treatments can now infuse essential ingredients such as elastin and collagen deep into the skin. While repairing the skin, these ingredients restore its health, and vibrancy. We ensure that our clients never have to go back to expensive and risky procedures."
Supreme Skin is a local salon in Asheville, NC that provides skin care services. It specializes in non-invasive anti-aging skin treatments, to eliminate the risk that can be involved in other skin care procedures. It aims to provide relaxing sessions that can truly rejuvenate the skin.