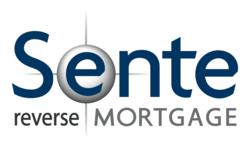 This week's show will discuss the myths surrounding reverse mortgages in Texas.
Austin, Texas (PRWEB) April 17, 2013
Tune in this Sunday to the Sente Reverse Mortgage Radio Show. This week the show will cover the myths surrounding reverse mortgages. The Sente Reverse Mortgage Radio Show can be heard every Sunday morning on AM 1370 from 7:30 a.m. until 8:00 a.m.
"Because of Texas' uniquely protective homestead laws and strict compliance standards that are embedded into our constitution, reverse mortgages in the Lone Star state are considered to be one of the most regulated and consumer friendly mortgage loans in the entire country," said show host Scott Norman. "This week's show will try to dispel the myths of reverse mortgages in Texas," said Norman.
Texas reverse mortgages are a type of home equity loan authorized by the Texas Constitution that allows homeowners, age 62 or older, to borrow against the equity in their homes without having to repay any of the mortgage debt during their lifetimes, so long as they continue to live in their homes, properly maintain their homes, and keep their property tax and insurance payments current. All Texas law establishing and regulating the reverse mortgage is contained in the provisions of Section 50, Article XVI, of the Texas Constitution, including specifically subsections 50(a)(7), which authorizes the reverse mortgage, and 50(k) through 50(p), inclusive, and Section 50(v), which define it.
The Sente Reverse Mortgage Radio Show was designed to help educate homeowners about reverse mortgage lending. Listen in each week to the only reverse mortgage show in Texas as Scott Norman discusses important information about this retirement option that will help you and your family make an informed decision about home equity and if a reverse mortgage is a good option.
About Sente Mortgage:
Sente Mortgage is an Austin, Texas owned and operated mortgage bank, offering the widest variety of residential loan programs including conventional, reverse, FHA, VA, USDA, and jumbo. Their mortgage bankers, processors and underwriters all work together within the same organization making for an efficient, well-managed loan process. Sente Mortgage has offices in Austin, Dallas/Fort Worth, Houston, New Braunfels and San Antonio.
This past September, Inc. magazine ranked Sente Mortgage No. 1437 on its sixth annual Inc. 500|5000, their exclusive ranking of the nation's fastest-growing private companies. In the past two years, both the Austin and San Antonio Business Journals have honored Sente Mortgage as one of the best places to work. Sente Mortgage was also recognized in 2011 and 2012 as one of the fastest growing private companies in Central Texas by the Austin Business Journal's Fast 50 award in the more than $10 Million category. Sente Mortgage NMLS ID #132111.
Scott Norman is currently the VP of Sente Mortgage's Reverse Mortgage Division in Austin, Texas. His NMLS number is 543237.