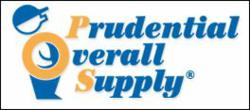 (PRWEB) April 16, 2013
Prudential Overall Supply, popular supplier of industrial, healthcare, hospitality and corporate apparel, is celebrating their 81st anniversary of being in business. This milestone signifies over eight decades of Prudential Overall Supply's industry leading commitment to industrial and business uniform rental and laundry services. The official anniversary date falls on April 11, 2013.
Prudential Overall Supply arose from humble beginnings in 1932, when founder John D. Clark first traded in his Model A Ford Sports Roadster for a used truck to use in his new uniform laundry service. His unwavering commitment to high quality service allowed the young company to grow even amidst the thick of the Great Depression. During World War II, Prudential began what would prove to be a very successful and world-class garment rental service.
By the late 1970's and into the 1980's, they expanded out of California and grew to over $35 million in revenue. In the 1990's, Prudential's cleanroom services went nationwide and the company reached over $100 million in revenue.
Today, Prudential Overall Supply is very much a 21st century company. The success of their popular website, PrudentialUniforms.com, has also helped them reach an even larger customer base, that currently exceeds 25,000. Their nearly 1,500 employees utilize state-of-the-art industrial laundering and cleanroom garment processing equipment, which serves workwear needs from food service uniforms to flame resistant clothing and more.
In addition to their well-sought after work uniform rental and laundry services, Prudential also rents and maintains non-apparel facility-image products, such as floor mats, cleaning items, restaurant reusables and wipes, and more.
Prudential Overall Supply is proud of their history and is excited to celebrate this upcoming anniversary. They are dedicated to maintaining their role as a leading provider of best-in-class solutions for work uniforms and textile rental programs. They look forward to the future and to continue serving companies and organization around the country.
About Prudential Uniforms
Founded in 1932, Prudential Overall Supply is a high quality uniforms and textile rental programs solutions company for businesses. Their services include uniform rental, uniform lease, uniform purchase for industrial uniform programs, and more. They have over 25,000 customers, including over 1,250 customers who have used Prudential Overall Supply services for over 25 years and going. They serve major clients, including 110 Fortune 500 companies. They have 27 locations and 1500 highly trained and tenured employees. Prudential is dedicated to fulfilling their "Total Quality Service" philosophy which drives their high quality of management, employee training, and customer service. They have an A+ rating with the BBB. For more information, visit http://www.prudentialuniforms.com/ or follow them on Facebook, Twitter, Google+, or YouTube