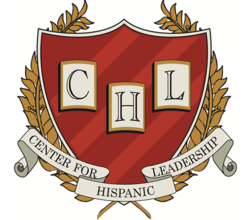 Diversity and inclusion must transition from being managed as a traditional cost center to being lead as a profit center for enterprise to flourish. - Glenn Llopis
Atlanta, Georgia (PRWEB) April 15, 2013
On Friday, April 19, Center for Hispanic Leadership founder and CEO, Glenn Llopis, a noted business consultant, best-selling author, and former C-suite executive, will deliver his keynote, "The Immigrant Perspective on Business Leadership: Skills that Enable Diversity in your Business" at Emory Goizueta Business School's Diverse Leadership Conference.
The Emory Goizueta conference focuses on educating diverse students, educators, and professionals about economics by providing interesting and useful educational content. Says Llopis, a regular contributor to Forbes, Huffington Post, and the Harvard Business Review, "Diversity and inclusion must transition from being managed as a traditional cost center to being lead as a profit center for enterprise to flourish."
"Those organizations that make this commitment will soon find themselves winning the war on talent and market share for their products, services and brands," continues Llopis, who has worked closely with Fortune 500 companies to revamp their diversity strategies that more effectively measure ROI. "They will dominate their industry and positively impact their bottom line for several years to come."
CHL Atlanta Chapter President, Marisa Salcines, echoes Llopis' sentiment. "Diversity should not just be about checking off boxes, but about how an organization builds relationships and a sense of community with its employees by connecting in authentic ways," explains Salcines. "If corporations focus on enabling diversity, they will foster an innovation-minded workforce which will then lead to transformation and success for the entire enterprise."
As the face of America continues to change, the business world will need to adapt quickly. Companies large and small need to train their employees to find their authentic leadership voices, develop their inherent strengths embedded in their cultural roots, and activate their traditional values for optimal workplace success.
To learn more about CHL or interview CHL founder, Glenn Llopis, please contact Annette Prieto-Llopis at 949-387-2609 or via email at aprieto(at)centerforhispanicleadership(dot)com.
About Center for Hispanic Leadership
CHL is a nationally recognized consulting and training organization focused on issues regarding Hispanic growth strategies and has been featured in trade publications and online magazines as well as nationally syndicated television and radio shows. CHL product and service offerings to business owners, universities and Fortune 500 clients deliver leadership development, career advancement, marketing to Hispanic consumers, diversity management, and entrepreneurship. CHL's extensive library of culturally-relevant content includes published books, eBooks, whitepapers, blogs, and its breakthrough online Hispanic Leadership Academy (HLA). The first of its kind, HLA, provides an interactive, video-based training and certification platform with curriculum specifically designed for and about Hispanic business owners and employees, as well as companies focused on reaching the Hispanic market.
Emory Diverse Leadership Conference
Date: April 19
Time: 8:00 a.m. - 3:00 p.m.
Address: Goizueta Business School
300 Clifton Road
Atlanta, GA 30322