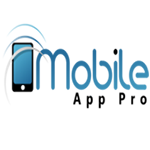 "Cost effective way to increase business profits."
Lake Arrowhead, CA (PRWEB) April 16, 2013
Social media and mobile devices have greatly influenced the way people search and buy a product or service. Mobile App Pro enables businesses to leverage this radical shift in the purchasing pattern of potential customers. Mobile App Pro has been developed in 2013 in Lake Arrowhead, CA and it serves as an efficient and effective local marketing consultant for businesses. Mobile App Pro's unique ACE Marketing System aims to increase sales by focusing upon the four essential aspects of marketing; namely - reputation, reach, reselling and referrals.
The reputation of a business is possibly the most important facet of an infallible marketing plan. It is what gives a business instant recognition and makes it desirable to customers. Successful enterprises like Mercedes Benz, Sony etc. enjoy a tremendous reputation because each year they spend several hundred million dollars on marketing. However, small businesses do not have such extravagant marketing budgets and hence they find it difficult to flourish or even break even. The Mobile App Pro Ace Marketing System mitigates this problem by allowing businesses to implement affordable and effective means for building reputation. It utilizes innovative aspects of social media presence and enables small businesses to compete with the big names in the industry.
A business's reach is directly proportional to its revenue. Most, if not all multibillion dollar companies once began as small businesses. They were successful in achieving exponential growth because they constantly endeavored to reach out to as many customers as possible. KFC is a brilliant example in this regard. It started as a small business that had a ubiquitous product- fried chicken. Today, KFC is has 18000 outlets all over the world and employs close to 200,000 people. These results have been accomplished through extraordinary marketing skills. Mobile App Pro, a premier local marketing consultant, empowers businesses to maximize their market share with the ACE Marketing System to magnify reach and improve revenue.
Reselling is an essential aspect of a lucrative marketing strategy. With so many businesses trying to leverage customers' attention, the concept of brand loyalty is becoming increasingly meaningful. A customer loyalty program is imperative for a company to be able to generate repeat business. Communication is the basis of the entire reselling process. It allows businesses to keep customers updated about latest activities, product launches, discounts, offers etc. However, conventional methods of communication such as phone calls are not well received by customers. They prefer something that is less obtrusive. The ACE Marketing System serves as the perfect way to maintain effective communication with customers as emails, messages and 'status updates' are far less obtrusive and affordable than sales calls.
Many businesses underestimate the importance of referrals and reviews in improving performance. Word of mouth publicity still remains one of the cheapest and the most effective forms of advertising. Referrals play an integral role in the success of businesses like roofers, plumbers, contractors, electricians, restaurants, doctors, lawyers, tailors and so on. Reviews are an honest and reliable form of publicity as they enable a business to attract customers by focusing predominantly on consumer experience. Happy customers are bound to return for more and are also likely to recommend the business to other people. Nothing beats a personal recommendation from a trusted source!
Marketing is the process of analyzing the ambitions and the values of a particular group of people. For a business to do well, it must first understand the challenges encountered by its existing and potential customers and then work towards providing tangible solutions to those problems. Business owners can learn more about marketing by downloading the eBook '4 Marketing Systems to ensure 25% Growth'.