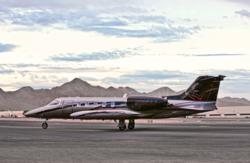 (PRWEB) April 17, 2013
Angel MedFlight worldwide air ambulance service has a long and distinguished record of transporting cancer patients to special care facilities.
In conjunction with its special relationship with these patients and its commitment to fighting cancer, Angel MedFlight is pleased to announce it is a Gold member sponsor of the American Cancer Society's Relay for Life of Anthem to be held Saturday, April 20th 2013 at the Anthem's Community Softball Fields.
The Relay for Life is an organized, overnight community fundraiser which includes teams of people walking for 12 hours to show their support for cancer research as well as support those currently fighting, and even to those who lost the battle.
Attendees can enjoy snacks, games and activities, that includes a ceremony honoring cancer survivors.
For more information on the event contact Ashley Scott at 602-952-7537
What: Relay for Life of Anthem
When: Saturday, April 20, 2013 – Sunday, April 21, 2013
Time: 6:00 p.m. to 6:00 a.m.
Where: Anthem Community Softball Fields, 41703 N Gavilan Peak Pkwy, Anthem, AZ 85086
To schedule an interview on this topic, contact Jennifer Vogel, 480-440-0485 or jvogel(at)angelmedflight(dot)com
About Angel MedFlight Worldwide Air Ambulance
Angel MedFlight coordinates domestic and international air medical transportation services, commercial medical escorts, ground ambulance services and provides discretionary insurance benefit assistance. Angel MedFlight's One Touch Promise® assures every detail is handled and all resources are committed to guide the process from start to finish with a compassionate team of experts in the fields of medicine, aviation, insurance law and case management. http://www.angelmedflight.com