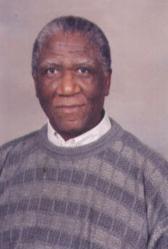 "The Pigford III petition's success can create transformation in Black American agriculture," said Harris. "This is the absolute marvel of American Citizenship on display."
Decatur, GA (PRWEB) April 18, 2013
George Harris, buoyed by ringing endorsements from key Seventh-day Adventist Church leaders, announced publication of his petition, Pigford III, by WhiteHouse.gov today. Harris believes the "Pigford III" petition's success can transform Black American agriculture. "This is the absolute marvel of American Citizenship on display", he grinned. "Without religious liberty, there can be no free farm markets, and my church is at the cutting edge of this conversation. Now, as a Christian Movement, we will express ourselves on this issue."
President Obama's Executive Order response, when "Pigford III" reaches its May 15 goal of 100,000 petitioners, will create access to fresh produce markets for Black American farmers, bringing down the final barriers to access to healthy foods in "food deserts". This is an essential step in implementing health strategies to combat diet related disease among the poor and Black American consumers, beginning in Fulton County Georgia.
The Center for Family Farm Development, Inc. is a Georgia-based, non-profit, community development corporation. It was founded by George Harris in 1986. Its mission is to create new markets for Black American and family farms. It also provides assistance to Black farmers facing USDA discrimination in loans in Georgia, Alabama and other Black Belt states.
Click Pigford III, to become a Pigford III petitioner.