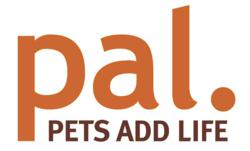 (Greenwich, CT) (PRWEB) April 17, 2013
Pets Add Life (PAL) is thrilled to launch its most successful and widely viewed video yet, 'Dog Wants a Kitty', produced by Andrew Grantham, the famous creator behind the outrageously popular 'Ultimate Dog Tease' YouTube hit. Instantly becoming an overnight success and reaching more than one million views in its first 24 hours alone, this is the first video in a series of five debuting throughout the year promoting and encouraging multiple-pet ownership.
Grantham's videos have received more than 100 million views and were named No. 2 on YouTube's Top 10 videos of 2011. 'Dog Wants a Kitty' is the latest video in his Talking Animal series in which he takes user generated footage of pets moving their mouths and edits in hilarious banter. This video shows an overly eager dog communicating with his owner as he's being told of a new adopted addition to the family.
To view 'Dog Wants a Kitty,' visit http://bit.ly/15aVtPs or visit PAL's YouTube channel for more at http://youtube.com/petsaddlife.
Founded by The American Pet Products Association (APPA), the non-profit PAL campaign is designed to demonstrate the joys and benefits of responsible pet ownership and encourage increased animal adoption.
For more information on the PAL campaign, visit http://www.PetsAddLife.org or http://www.Facebook.com/PetsAddLife. To schedule interviews, or to request broadcast of the video, please contact Brooke Gersich at [email protected]
-###-
The American Pet Products Association (APPA) is the leading not-for-profit trade association serving the interests of the pet products industry since 1958. APPA membership includes more than 1,000 pet product manufacturers, their representatives, importers and livestock suppliers representing both large corporations and growing business enterprises. APPA's mission is to promote, develop and advance pet ownership and the pet product industry and to provide the services necessary to help its members prosper. Visit http://www.americanpetproducts.org for more information.