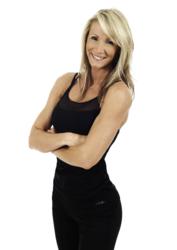 Elizabethtown, KY (PRWEB) April 16, 2013
Fat loss for moms company Fit Yummy Mummy has just named the winners of its 2013 New Year's Transformation Challenge. The winners were voted on from a list of nine finalists chosen by FYM founder and owner Holly Rigsby.
First place went to Christy D. of Johnson City, Tennessee. The first runner up was Allie from North Carolina, while Gena S. of Kansas City, Missouri won third place.
"In my book, there are no losers of the Fit Yummy Mummy New Year's Transformation Challenge," says Holly Rigsby. "Everyone who got off their couch and attempted to turn their dream into a reality through exercise is a winner to me."
As Holly references, the theme of 2013's first transformation contest was "Dream, Do, Be." For Holly and the new moms trying to lose weight and burn their baby belly, the idea of taking action as the bridge between dreaming of fat loss and achieving it helped motivate them.
"Each challenge presents its own unique set of obstacles to overcome," Rigsby says. "At the start of the new year, most people envision themselves finally getting healthy, but then they never follow through with the actions that will get them positive results."
Understanding that many women lose their motivation to perform post-pregnancy exercise programs, Rigsby created Fit Yummy Mummy to serve as both a source of health information and an online community of like-minded moms seeking to burn fat.
"Whether it's through the blog posts on my website or the fantastic online support community that is Club FYM, Fit Yummy Mummy seeks to give women all of the tools to get in better shape after having a baby."
Indeed, the New Year's Transformation Challenge is just one of several such events which take place every year with the goal of helping women burn fat in a competitive yet supportive way.
After 12 weeks of hard work, Rigsby solicited essays from contest participants and then chose nine as finalists. Voters were then given the opportunity to vote for a singular winner online from among those nine finalists.
Now that the voting has closed, the winner of the 2013 New Year's Transformation Challenge is Christy D. Christy managed to lose inches off her waist, stomach, as well as over 15 pounds. In the meantime, Allie came in second and Gena S. finished third.
"This has been one of my absolute favorite Transformation Challenges," Rigsby notes. "I can't wait to see how these women continue to progress with their exercise programs, and I'm just glad everyone had fun participating."
To see more information on the winners of the 2013 Fit Yummy Mummy New Year's Transformation Challenge, visit: http://www.clubfym.com/public/New-Years-Transformation-Challenge-Winners.cfm
About Holly Rigsby: Holly Rigsby is the Co-Owner of Fit Yummy Mummy. She offers her clients a variety of training products to help them burn fat and writes a fitness blog for FYM.
Fit Yummy Mummy is part of the Fitness Consulting Group family of companies. FYM releases fitness products for moms looking to burn fat and get in shape. It also offers workout tips through its blog.
For more information on Fit Yummy Mummy, visit: http://getfitandyummy.com