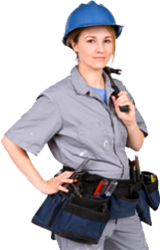 Our staffing calculator will help managers of 24/7 operations to quickly determine the resources needed for different shift lengths, formats (rotating or fixed shifts) and coverage levels.
Novato, CA (PRWEB) April 17, 2013
Managers of 24/7 operations who are considering a change in their organization's shift schedule now have an online tool that shows them the resources required to make the change. The staffing calculator is available from Shift Schedule Design.
The Staffing Calculator actually consists of five separate calculators, one for each of the following types of schedules:

12-hour fixed or rotating shifts
10-hour fixed shifts
10-hour rotating shifts
8-hour fixed shifts
8-hour rotating shifts
You simply select the calculator that matches your desired schedule features and enter the coverage requirements for each shift. The calculator will show you the number of employees needed.
According to Bruce Oliver, founder of Shift Schedule Design, "Shiftwork managers contact us all the time about the feasibility of changing shift schedules. The calculator gives them immediate answers. It also allows them to test different schedule configurations and coverage levels to determine what works best for their unique situation."
Most 24/7 schedules average 42 hours a week. However, some organizations think they can save money by limiting the schedules to 40 hours per week. The calculator will show them how many more employees would be needed if they do this.
If managers need more advice on selecting a new schedule, Shift Schedule Design also offers a Free Schedule Evaluation. A professional schedule designer will review the organization's resources and requirements, and outline the best approaches (a $150 value). This is a unique opportunity to get an expert's advice on the best direction for the schedule.
Company Information
Shift Schedule Design was established in 2004. They have helped over 200 organizations find superior scheduling solutions. They are the only company in the U.S. that custom designs shift schedules at a fraction of the price charged by shiftwork consultants. The founder, Bruce Oliver, has over 30 years of business management experience including 12 years with a leading shiftwork consulting firm.
Unlike free schedule templates offered by some scheduling software companies, Shift Schedule Design creates custom-designed schedules based on the organization's requirements and resources. Unlike shiftwork consultants, Shift Schedule Design only designs schedules, so their prices are just a fraction of what the consultants charge. Their schedules are guaranteed to make optimal use of their resources while maximizing weekends off.