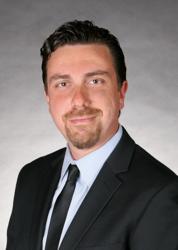 The LINX system will prove itself beneficial to our patients as it is supported through robust research and will provide economic benefits.
Loma Linda, CA (PRWEB) April 16, 2013
Loma Linda University Medical Center (LLUMC) is the first medical facility in the Inland Empire to utilize the LINX Reflux Management System to treat Gastroesophageal Reflux Disease (GERD). LLUMC is one out of six facilities that offer this specialized procedure in California.
GERD is a chronic disease that affects an estimated one in five adults in the United States and is caused by a weak lower esophageal sphincter. This weakened muscle function allows acid and bile to move up, or "reflux", from the stomach into the esophagus. Symptoms from this "reflux" are heartburn, chest pain, regurgitation, sore throat, hoarse voice, & cough. These symptoms can be very difficult for patients to live with. Prolonged exposure to this acid often leads to injury to the lining of the esophagus.
Dr. Marcos Michelotti, a minimally invasive surgeon at Loma Linda University Medical Center, is excited to be able to offer such an innovative technique to those suffering from gastroesophageal reflux. "The LINX system will prove itself beneficial to our patients as it is supported through robust research and will provide economic benefits," he said.
The LINX System is a small implant comprised of interlinked titanium beads with magnetic cores. The magnetic attraction between the beads augments the existing esophageal sphincter's barrier function to prevent reflux. The device is implanted with a standard, minimally invasive, laparoscopic procedure and is an alternative to the more anatomically disruptive fundoplication, commonly used in surgical anti-reflux procedures.
The New England Journal of Medicine recently published the results of a three-year, multi-center, prospective, controlled clinical study of the LINX Reflux Management System. As reported in the study, the majority of treated patients were able to substantially reduce or resolve their reflux symptoms, while eliminating their use of reflux related medications. Severe regurgitation was eliminated in 100% of patients, and nearly all patients (93%) reported a significant decrease in the need for medication. More than 94% of patients reported satisfaction with their overall condition after having the LINX System, compared to 13% before treatment while taking medication.
Maria Perez was one of the first patients at LLUMC to be treated with the LINX system in March this year. "Before surgery," she said, "just drinking a glass of water was painful because of my reflux disease. Since surgery, I now have been able to eat and drink more comfortably."
The Pomona resident said she felt at ease coming to Loma Linda, but had some nerves going into the operating room. "I had complete faith in Dr. Michelotti and his team, but I was scared," she said. "My anesthesiologist even gave me extra comfort when she told me 'don't be scared, I'll be right here.' I'm very thankful to everyone who helped me."
For additional information on the LINX system, including pictures and animation click here: https://www.dropbox.com/s/112pitawprshvt0/LINX%20Center%20Media%20Kit2.zip
For more information about this procedure at LLUMC, please call 909-558-4000 ext. 43616.
###
About Loma Linda University Medical Center (LLUMC)
Loma Linda University Medical Center's comprehensive health system includes the Loma Linda University Children's Hospital, LLUMC – East Campus, Behavioral Medicine Center, Heart and Surgical Hospital, and physician clinics. LLUMC is widely respected as a health care leader and is known for its pioneering and cutting-edge work in such areas as organ transplants, proton treatment for cancers, cardiac care, physical rehabilitation, acute pediatric and adult care, as well as treatments for chemical dependence and other behavioral disorders. LLUMC is the largest and only Level 1 trauma Center in the San Bernardino, Riverside, Inyo, and Mono counties, which covers over 40,000 square miles in Southern California. With a total of 974 beds, the Loma Linda University Health System includes the only children's hospital in the region. Loma Linda University Medical Center sees over 30,000 inpatients and about 500,000 outpatient visits a year.