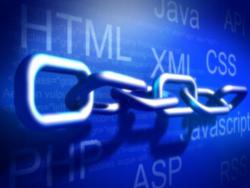 With the combination of this advanced technology and our high-end server hardware, this new line of VPS services cannot be matched in the current market at the low price we offer
Baltimore, MD (PRWEB) April 15, 2013
Premier international web hosting provider ITX Design announced late Monday afternoon they launched a new menu of Virtual Premium Servers. The new type of (VPS) emphasizes cutting-edge server technology including an innovative caching system that caches accessed data on SSD drives to dramatically improve overall processing times.
"With the combination of this advanced technology and our high-end server hardware, this new line of VPS services cannot be matched in the current market at the low price we offer." said CEO and founder, Doug Davis.
ITX Design VPS are a viable option to a dedicated server. Each VPS package provides adequate resources to run any sized website more reliably and in a more cost effective way than on a budget dedicated server.
To have the same features as the ITX Design VPS, a dedicated server would be noticeably more expensive. As web traffic spikes, so can your ITX Design VPS's resources with lightning fast upgrades, which are simply not possible on a normal dedicated server.
All ITX Design VPS plans include 24/7 management, 99.98% uptime guarantee, cPanel with WHM, guaranteed server resources, premium bandwidth carriers, and multiple backups along with many other exciting features. At a starting price of a mere $59.00 per month, ITX Design VPS are a fantastic value for any budget and eCommerce website.
ITX Design specializes in virtual premium servers, custom website design, dedicated hosting, reseller hosting, shared web hosting, and domain name registration services. With literally thousands of websites hosted and servers located in the United States & Canada. ITX Design is widely regarded to be a global leader and innovator in the competitive web hosting industry. Growing at an extremely rapid pace, ITX Design is consistently raising the bar in the industry, and expanding operations into new markets.
ITX Design is a web hosting and domain registration provider founded in 2001 by a talented group of software engineers.
For more information, simply visit http://www.itxdesign.com, or call 1-866-577-1442 to speak to a qualified and highly trained specialist.