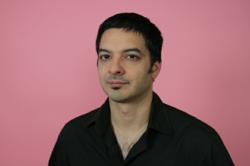 In how to get women, knowing what turns them off is just as valuable, if not more important, than knowing what turns them on
San Mateo, CA (PRWEB) April 23, 2013
According to Dating Expert Carlos Xuma in his new report, the secret to getting women lies in understanding not only what women want, but also what they do NOT want.
"Too many guys focus on trying to tailor their personalities, looks, even careers, toward being what they perceive as attractive to women," Xuma says. "The sad thing is that most guys have no clue what women want. The secret to learning what women want really lies in understanding what women don't want."
Knowing what turns women off is just as valuable, if not more important, than knowing what turns women on, Xuma says in his new report on how to get women.
"It sounds a bit counterintuitive, but the reality is that men who lose track of what women don't want usually end up exhibiting that exact behavior and are subsequently sent on their merry way. Alone," says Xuma.
Sometimes knowing how to act involves knowing how not to act.
"For instance, women say they want a guy who is self-assured and stands up for himself and is not a pushover. So there are two ways for a guy to look at that information. A guy who understands that ninety-nine percent of the women out there are attracted to a guy who acts like this may not even be sure how to implement that behavior in his own life without translating that into understanding what a woman doesn't want."
The key to learning how to get women, Xuma says, is that translation.
"The guy needs to translate that to what a woman doesn't want: In that case, it is the same as saying that she doesn't want a man who acts wimpy. To her, that is a deal breaker," Xuma says. "So when he hears that women want a self-assured guy who won't be pushed around, he needs to translate it into what the woman doesn't want: in this case, a wimp."
This philosophy of how to act and live applies to much more than just dating, Xuma continues in his tips on how to get women.
"When someone goes through life looking at what they don't want — or even how they don't want to act — they are already going to be ahead of the game," Xuma says. "But the guy who applies this to dating is going to find himself extremely successful with women."
Carlos Xuma is the author of numerous articles and books, including The Bad Boy Formula, Secrets of the Alpha Male, the Girlfriend Training Program. Xuma has spent more than ten years as a dating expert, teaching hundreds of men important dating skills, such as how to flirt with girls, how to seduce a woman, and how to get women. He has appeared on ABC and CBS television, as well as Playboy radio. He has also been a dating expert and attraction adviser for more than 10 years.
For more information, visit Carlos Xuma's website at http://www.carlosxuma.com