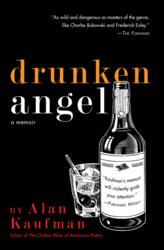 (PRWEB) April 16, 2013
Kaufman spoke about his headlong plunge into the life of a Jewish literary outlaw, a restless quest for Jewish identity that has taken him from the frontlines of the Israeli-Arab conflict and the homeless streets of New York to the Dachau Concentration Camp and the Spoken Word/Slam poetry underground.
A Bronx-born son of a Holocaust survivor and an Israeli army veteran, Kaufman is one of the founders of the Spoken Word/Slam poetry movement and a critically-acclaimed novelist, memoirist and poet. He is the author of the memoirs Jew Boy and Drunken Angel, the novel Matches and a volume of poetry entitled, Who Are We? In his writings, he speaks from the visceral perspective of the modern Jewish experience.
The San Francisco-based author is also the editor of The Outlaw Bible of American Poetry. His anthology, The Outlaw Bible of American Literature was reviewed on the cover of the New York Times Book Review. He is also the founding editor of Davka: Jewish Cultural Revolution, and Tattoo Jew, an online magazine of hip Jewish culture.
Kaufman has taught at the Academy of Art University and he has also led writing workshops in San Francisco. He is currently the Dean of the Free University of San Francisco.
He was recently featured in Shelf Awareness and on The Liz St. John Show and The Pat Thurston Show.
Join Alan Kaufman at these events:
4/17: Spring Into Recovery at Bistro Burger, San Francisco, CA - 5:30-7:30pm
4/24: Mechanics Institute Library, San Francisco, CA
4/25: Viracocha, San Francisco, CA
4/29: Beat Museum, San Francisco, CA
4/30: Make Out Room, San Francisco, CA
7/12: Mechanics Institute Library, San Francisco, CA