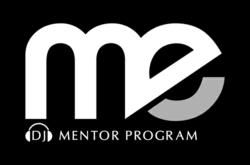 We don't teach you how to DJ, we mentor you on how to be a DJ
New York, NY (PRWEB) April 17, 2013
The DJ is the new pop star and they are paid like it! Over the past few years, house and dance music's popularity has soured through the roof. According to a recent Forbes article, the top DJ – Tiesto had earnings of $22 million in a 12 month period, with the top 10 DJ's bringing in a total of $125 million for a 12 month period.
Does this make it easier or more difficult for the average person to become a DJ? What makes it easier are the DJ schools offering DJ lessons at affordable prices. Another thing that makes it easier is modern day technology. Nowadays anyone can purchase an all-in-one controller from Pioneer, Traktor or Serato, as well as many other reputable brands, which can help with beat matching and making the perfect mix. Some call it "cheating" but many are definitely taking advantage of it. So is this the reason it's difficult to be a DJ? Well it definitely makes for more competition. As a matter of fact, the completion is fierce. It's true, everybody wants to be a DJ, but there's always room for the next big DJ.
DJ Mentor Program continues to offer its programs that cover all of the DJ fundamentals from beginner through advanced levels, whether you want to mix, blend or scratch. And now they have officially launched their DJ University – "Let's Get Down to Business" program, which is available online worldwide in real time, and in person in the New York City and Los Angeles areas. The DJ University program focuses on packaging the DJ and preparing them for the business aspects of DJ'ing and getting DJ gigs. The course is a true private one-to-one mentor program designed for the experienced DJ and is taught by mentors with extensive DJ experience.
"We are very excited about the DJ University course," says DJ Mentor Program founder, Michelle Ericsson. "I've taken what I've learnt over the years as an international DJ, along with the personal experiences of some of my mentors and business colleagues and turned it into a solid curriculum. This course goes above and beyond anything out there. Our DJ's love it and it is changing the lives of many DJ's! I think the key is that our DJ Mentor Program understands that you need an edge to make it as a DJ nowadays. Mixing no longer cuts it. You need to master your art, you need to be different, you need to produce, and you need to put on a performance. There are lots of key factors, and our program covers all of them."
For more information on DJ Mentor Program, visit: http://www.djmentorprogram.com
About DJ Mentor Program:
DJ Mentor Program is a private mentoring program that coaches individuals to become successful DJ's. DJ Mentor Program maintains that it is not a "DJ School" but instead has a vested interest in each DJ, offering all DJ's 24/7 support before, during and after their program. DJ Mentor Program caters to DJ's at all stages of their careers, from complete beginner to advanced, from those who want to learn the skills of a DJ, to those who want to learn the business aspects and how to get gigs.