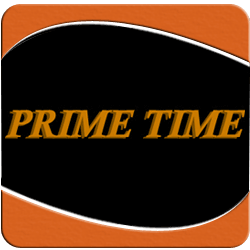 It's the right time for Prime Time.
Miami, FL (PRWEB) April 20, 2013
Prime Time Little cigars will now be available to purchase online at TrueTobacco.com. These low cost cigars can be bought for as little as $20.49.
Prime Time Little Cigars are created with the freshest and finest tobacco leaves. Made in the U.S., Prime Time cigars come in a variety of different fruit flavors to satisfy any type of craving. The cigar prides itself on the slogan, "It's the right time for Prime Time."
Nick Gordon, general manager at TrueTobacco.com, is thrilled at the new addition to the online store. "These distinctively smooth cigars deliver on taste and quality," said Gordon. "I'm excited to finally offer these to our customers. They're a great cigar and TrueTobacco.com will deliver on a great value.
Prime Time Little cigars come in a variety of different flavors and boxes. TrueTobacco.com will sell over 25 different tastes ranging from watermelon, grape, wild berry, vanilla and many others.
About Prime Time Filtered Cigars
Prime Time Cigars are flavored with the finest ingredients. They offer eight different fruit flavored cigars and a cocktail-inspired cigar, called Happy Hour. The cigars are produced in the United States and continue to strive as a leader in flavored cigars.
About TrueTobacco.com
TrueTobacco.com is committed to serving its customers to the fullest potential. They provide a listing of high-quality, low-cost smokes for the public. TrueTobacco.com has a one of the largest selections of tobacco products available anywhere.