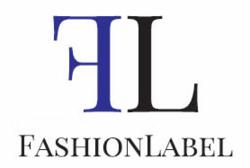 Boston, MA (PRWEB) April 23, 2013
Aspiring fashion design students, emerging fashion designers, and fashion enthusiasts can experience the new and improved, FashionLabel.com, a unique fashion virtual platform.
FashionLabel.com makes it easy and affordable for fashion students and emerging designers to build their brand, connect with shoppers, and manage their business. Founded by Reginalde Messac, this Boston, Massachusetts-based company provides a convenient and centralized channel for designers and design students to showcase and market their creative designs. It serves as a virtual studio, marketplace, and social hub for fashion designers and enthusiasts.
"My goal to provide the fashion world's next generation of talents the right tools and platform for them to succeed," says FashionLabel founder and CEO Reginalde Messac.
FashionLabel serves as a central hub where designers can have all the necessary tools they need to design, develop a brand, and market their creation. Designers can have the latitude to create their portfolio and their own blog as an extension assists in establishing professional search engine optimization. It's not only a place to unleash designers' creativity, but the website is also loaded with the right business tools to assist talents create a successful fashion brand and grow their bottom line.
"It is a venue that would free these design talents of the burdens of marketing and other administrative work so that they may be able to focus on their passion and become profitable," says Messac.
Messac and her team are dedicated to exclusively helping independent fashion designers. By doing so, they are able to truly fulfill their company's mission and vision of helping independent designers flourish. It also provides consumers choices of original designs to express their own personal style, instead of mass produced items seen at stores. FashionLabel designers create the buzz and set trends.
The process of creating a free account is simple and secure. Best of all, there is no cost to create an account, access to unique tools, and be featured online. There is no long-term contract or monthly payments to worry about. FashionLabel is all about giving designers the tools, outlet, and flexibility to grow their business. FashionLabel simply takes a low flat rate commission for each successful sales transaction, but still allowing designers to independently set their prices, retain their brand name, and return policies.
About FashionLabel.com
FashionLabel showcases the hottest designs by emerging fashion talents. Fashion enthusiasts and consumers can discover the latest trends and shop for amazing fashion pieces in one central hub. Several fiercely creative designers have joined the FashionLabel community such as Danle Ding, Dora Yim, Jegman, Misile NY, and April 2nd. More fresh talents are coming onboard to showcase their fabulous creations. Fashion students, emerging designers, and fashion enthusiasts can find out more about the company, its products and services, by visiting http://www.fashionlabel.com.
###
MEDIA CONTACTS:
Reginalde Messac
Chief Executive Officer, FashionLabel.com
617-848-0509
reginalde(at)fashionLabel(dot)com