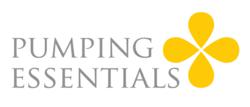 San Francisco, California (PRWEB) April 17, 2013
Pumping Essentials, an organization that provides breast pump necessities to new moms through existing healthcare legislation, is proud to be the preferred breast pump supplier for Health Net of CA, one of the largest managed health care companies in the United States. Beginning April 1, Health Net agents began referring members to Pumping Essentials for all their breast pump needs.
A result of legislation as part of the Affordable Care Act, new moms can now receive breastfeeding supplies through their existing healthcare provider without co-pays or deductibles. Through this partnership, Health Net customers are eligible to receive the Pumping Essentials Breast Pump bundle, which goes beyond the basic breast pump, adding value to the traditional pumping experience with accessories such as the Simple Wishes hands-free bra and Honeysuckle eco-friendly breast milk storage bags. Additionally, Pumping Essentials, as a contracted provider with Health Net, will take care of the stressful paperwork associated with claims and reimbursement on behalf of the busy new mothers.
"With this new opportunity, we look forward to helping mothers take advantage of the resources that are available to them through groundbreaking healthcare legislation," said Pumping Essentials co-founder Joy Kosak. "As the preferred breast pump provider for Health Net members, we are ready to help moms succeed at breastfeeding by providing the essential tools they need at no extra cost or hassle."
Qualifying Health Net members can begin the process to verify their eligibility for this benefit by visiting Pumping Essentials at http://www.pumpingessentials.com or calling 866-688-4203.
###
About Pumping Essentials
Pumping Essentials was founded in 2013 by Joy Kosak and Debra Abbaszadeh, two of the creators of the popular Simple Wishes hands free breast pump bra. A result of customer feedback and made possible through the Affordable Care Act, Pumping Essentials prides itself on helping to create and support a community of happy and healthy moms and babies with quality breastfeeding supplies. For more information on Pumping Essentials please visit http://www.pumpingessentials.com.