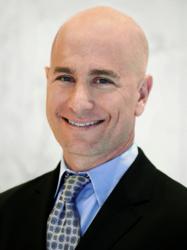 As we get older, the blood supply to the Achilles tendon lessens and the tissue becomes weaker.
Beverly Hills, CA (PRWEB) April 16, 2013
Basketball icon and star of the Los Angeles Lakers, Kobe Bryant, recently underwent surgery to repair a ruptured Achilles tendon. Bryant suffered the season-ending injury during Friday night's win over the Golden State Warriors. Many are wondering if Bryant, at age 34, will ever be a dominant force on the court again as he begins a six to nine month stretch of rehabilitation.
Eric Millstein, MD, a board-certified orthopedic surgeon and sports medicine expert at La Peer Health Systems, has treated numerous patients with varying degrees of Achilles tendon rupture over the course of his career. According to Dr. Millstein, the majority of professional athletes who sustain a torn Achilles tendon require surgery for a chance to return to high-level athletic activity.
"As we get older, the blood supply to the Achilles tendon lessens and the tissue becomes weaker," explained Dr. Millstein. "This makes athletes over the age of 30 particularly vulnerable to an Achilles tendon rupture."
Bryant's injury was classified as a Grade 3 rupture of the Achilles tendon. As the largest tendon in the body, the Achilles tendon connects the calf muscles in the leg to the heel bone. The tendon may tear when it becomes overly stretched during rigorous physical activity or if already weakened by inflammation.
Surgical repair of the Achilles involves meticulously stitching the shredded ends of the tendon back together. After surgery, the foot may be immobilized for a period of six to eight weeks in a boot to promote healing and help prevent re-injury. Further physical therapy is necessary to strengthen the leg muscles and improve weight-bearing capability of the repaired Achilles tendon.
"Proper rehabilitation is crucial during the first several months of healing after surgery. If the repaired tendon becomes stretched or torn due to overly aggressive or premature activity, a complete recovery may not be possible," said Dr. Millstein.
Through nearly two decades in the NBA, Bryant has figured out a way to overcome various injuries that would ordinarily be career-threatening for other athletes. His competitive drive will likely play a major role in the success of his present recovery.
La Peer Health Systems is an outpatient surgery center in Beverly Hills, founded by doctors and focused on providing excellent patient care alongside the most cutting-edge medical treatments available. With 47 world-renowned physicians in 13 specialties, we offer comprehensive medical treatment that takes patients from consultation to diagnosis, treatment, surgery, and ultimately aftercare. Our 13 medical departments include orthopedics & sports medicine, gastroenterology, head & neck surgery, colorectal & general surgery, podiatry, ophthalmology, pain management, plastics & reconstructive surgery, gynecology, spine surgery, interventional cardiology, bariatric surgery, and anesthesiology. Unlike large hospitals, La Peer's unique structure offers extremely personal care in a safe and controlled environment.
More information about La Peer Health Systems can be found at http://www.LaPeerHealth.com.