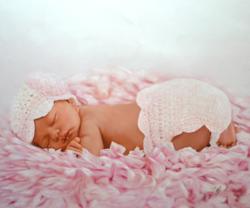 North Miami Beach, FL (PRWEB) April 16, 2013
PaintYourLife today announced a special, site-wide sale for Mother's Day. Mother's Day is only a few weeks away, and it's the perfect time for sons, daughters, grandchildren, and husbands to begin looking for special gifts for the mothers in their lives. While traditional gifts like flowers, candy, and cards are always great options for mother's day gift-giving, more and more people are looking for special, one-of-a-kind gifts for moms this year. What better way to tell that special mom how much they mean than by giving her a gift commemorating the special bond you share? Is there any better way for husbands to thank their wives for being the mother of their children than with a photo print on canvas depicting the family life they share?
PaintYourLife knows how important it is to give moms personalized gifts, like custom paintings and portraits from photos, and this year, they're offering savings of 25% off every item in their store. The highly customizable nature of the products offered by PaintYourLife allow customers to create a truly special gift for mothers or wives—one that is sure to be treasured for many years to come, whether the gift is for a new mom or for a mom whose children have already left the nest. Each item is crafted by a trained artist with quality materials, so they are sure to last a lifetime.
There are options for every mom, no matter what her style. If customers are buying for the young, hip mom in their lives, the artists at PaintYourLife can create pop art photos out of pictures and print them directly onto a canvas just as easily as they can create a beautiful, traditionally rendered portrait from old photographs. Their extremely flexible service allows them to create custom art out of any photographs that have special meaning, whether they are old school pictures, baby pictures, or candid snapshots of a favorite childhood memory. Mediums range from oil and acrylic paint, each of which has its own special properties, to charcoal paintings, for something truly unique.
For an idea of the many Mother's Day gift options that are available, check out the PaintYourLife store at 3479 NE 163rd St. in North Miami Beach, which is packed from wall to wall with every example of custom art that one can think of or browse the extensive galleries online. Flowers will last a few days; chocolates and candies may not even last that long. A unique piece of art showcasing family memories and the love shared with your mom or wife will last forever. The only problem will be trying to figure out how to top this year's gift next Mother's Day!
PaintYourLife.com, a world leader in personalized canvas art made in cooperation with PickArt llc.
PaintYourLife will support PickArt llc to open the first shop that will sell all PaintYourLife art works. For more information contact PaintYourLife at 3479 NE 163rd St. North Miami Beach, Florida.