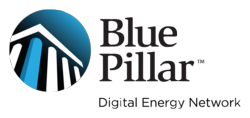 Indianapolis, IN (PRWEB) April 16, 2013
Blue Pillar, Inc., the leading Digital Energy Network company and developer of packaged software solutions designed to automate the management of distributed energy resources, today announces the launch of its new blog. The new blog supports Blue Pillar's thought leadership vision by delivering market-leading insight and trends on energy system management and related issues through executive interviews, opinions, commentaries, energy industry analysis, advice and guidance.
Written by experts, hands-on practitioners and technologists and recognized thought leaders, each week new blog posts will cover impactful, practical information on a variety of important and timely topics including cost control and containment, energy-centric technologies and automation methods, distributed energy management, energy assets, demand response, sustainability, microgrids, SCADA and more.
"We are excited that our industry will have a platform for bi-directional exchanges on a multitude of topics, whether it be how best to lower energy asset ownership or simply provide guidance on how to improve regulatory and environmental compliance. In addition, there seems to be growing interest in increasing levels of infrastructure reliability, business continuity, operational efficiency and cyber-security- all of which are great blog topics for discussion," said Brad Witter, CTO and Co-Founder.
Visit http://www.bluepillar.com/blog to be part of the conversation.
About Blue Pillar
Founded in 2006, Blue Pillar enables organizations to consolidate and securely control disparate energy assets through a Digital Energy Network that automates and centralizes command and control over the generation and consumption of power. Blue Pillar's packaged software solutions help customers rapidly implement a turn-key system that minimizes overall energy spend, streamlines day-to-day energy management operations and helps stabilize the power grid. Blue Pillar is backed by venture capitalists Claremont Creek Ventures, Arsenal Venture Partners, OnPoint Technologies and Allos Ventures.. For more information, visit http://www.bluepillar.com.