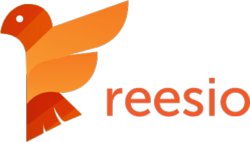 We started getting a tremendous amount of inquiries from brokers asking if we had a broker product. These brokers liked the design and look and feel of our product.
San Francisco, CA (PRWEB) April 23, 2013
If the number of brokers that purchase Reesio's new upcoming broker product is as high as the number of inquiries they've received, then the recently launched transaction management startup is poised to grow very rapidly.
Stemming from tremendous demand on the broker front, Reesio is announcing today the launch of its new broker product that will help meet the demand of brokers looking to manage all of their agents' transactions in a clean, centralized dashboard. Reesio originally launched as an agent-only product 5 months ago, and has seen over 300 individual agents sign up for its product. This is despite the fact that they never offered a broker product.
According to their Co-Founder and CEO, Mark Thomas, this level of interest from individual agents, despite the fact that they didn't have a broker product, was very encouraging. "After we launched the agent product back in November 2012, we started getting a tremendous amount of inquiries from brokers asking if we had a broker product. These brokers liked the design and look and feel of our product, but of course, they needed added features that let them manage their agents' transactions. We had brokers with 50, 100, and even 250 agents that we had to turn away because we didn't have a product that they wanted. Now, we can serve that group."
The previously-launched agent product was a hit among agents because it focused on a Pinterest-style, clean design that is generally foreign to the real estate industry. It also never required users to pay for separate e-signature accounts, something that several of its competitors still require in order to use other products. The new Reesio broker product expands upon their centralized dashboard for individual users by giving brokers the tools that they need to manage their agents' transactions, all while adding an additional social component -- a Facebook-like timeline that includes a cover photo and a high-level news feed of all of the latest transaction activity taking place within the brokerage. Thomas said that they have plans to add additional social features in the coming months to make it the "social hub for all things real estate".
Additional features that are part of this new broker product launch include:
1) The ability for brokers to create defined workflow templates that their agents have to follow. Previously, individual agents created their own workflows and tasks. Now, brokers can create workflow templates on behalf of their agents, allowing them to make sure that their agents follow set processes throughout a transaction. Given the liability that brokers have for their agents' actions, this gives brokers an added peace of mind.
2) Enhanced billing features that make it easy for brokers to sign up multiple agents and have it automatically calculate the multi-agent pricing discount without having to speak to a representative from Reesio. This lets brokers jump right in and sign everyone up in their brokerage quickly and easily. It also gives Reesio an edge because most of its competitors require brokers to manually contact their companies' sales representatives to find out what the mult-agent discount is -- an oftentimes painful and arduous process.
3) Search capability that allows agents and other brokers who create a Reesio account to search for and join brokerages that have already have been created by previous users. If a brokerage hasn't already been created, users are prompted to create a new brokerage by filling out just a couple pieces of information.
4) Numerous other polish items, according to Thomas, including enhanced notifications, the ability to flag transactions for review, and changing transaction statuses based on what stage of the process they're in.
The individual user pricing for Reesio starts at $20/month or $195/year and goes down from there based on the number of users that a brokerage has. No separate, paid e-signature accounts are required in order to use Reesio. The product is available in all 50 states, and is headquartered in San Francisco, California.