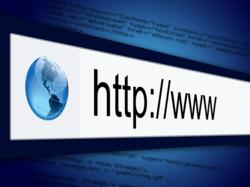 London, England (PRWEB UK) 17 April 2013
London School of Marketing, a leading London-based institution delivering accredited marketing and business qualifications and offering courses from recognised professional bodies and universities, has announced the launch of its new database driven website. To keep costs down while maintaining efficiencies, London School of Marketing's new site will now provide students with updated information and services seamlessly.
"Colleges normally have four systems which are comprised of the website, student management system, e-learning system and accounting system. All of these systems should integrate to give accurate information to students and prospects. But normally, this does not happen in our industry," said Sean Palmer, Admissions Manager at London School of Marketing. "Our new approach now allows our back end systems and front end systems to integrate so we can provide transparent, accurate and timely information, putting us ahead of our competitors."
The new London School of Marketing website will allow relevant members of its staff to contribute to the site without the need for IT support. As a result, London School of Marketing is now able to continually update the site with valuable content, resources and updates for students and businesses, including white papers, articles and blogs.
"Since our site is now database driven, the web pages connected to all of our relevant databases will change accordingly and automatically. By relying on our new enterprise level Content Management System (CMS), we can make changes to the website on the fly and with ease," said Palmer. "Most importantly, the new site allows us to integrate useful functions, such as online enrolment, automatically updated timetables and course fees and updated course information with our student management system."
With a growing number of students and a widening curriculum, this new database driven website allows London School of Marketing to save on the salary of a content manager to update the website. It also improves efficiency by ensuring the website features the most up-to-date information, publishing all changes instantly using only minimal technical resources. London School of Marketing's continued capital investment is a sign of their continued growth and profitability.
London School of Marketing deliver accredited marketing and business qualifications, and offer courses from recognised professional bodies and universities, including CIM, CAM and Anglia Ruskin University. Based in London, they also have offices in Sri Lanka, a network of Overseas Support Branches, and online programmes of learning. Their courses are run over a broad range of study modes.