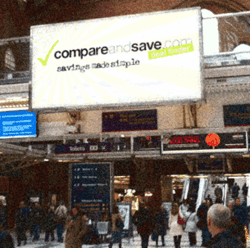 If people believe they'll be able to arrange cover when staring down the barrel of a gun, with job loss or critical illness imminent, they are very mistaken
Essex (PRWEB UK) 16 April 2013
The ongoing financial crisis appears to be having a worry side effect for UK individual's insurance arrangements. At a time when finances are pushed to the limit and the impact might be felt more keenly than ever, very few of us are taking adequate cover to protect us, and our families, against job loss, critical illness or even death.
Research from Scottish Widows, which surveyed over 5000 people throughout the UK for its Protection Report, revealed only 37% had arranged life insurance cover, just 11% had taken critical illness cover and an alarmingly low 5% of people had made provision for income protection (in the event of job loss).
The figures from Scottish Widows, worrying as they are on their own, are even more concerning when viewed together with recent figures from, the housing charity, Shelter which showed around 9 million Brits are just a single paycheque away from being unable to make their monthly mortgage payment, with little or no financial buffer to protect against a sudden change in their financial circumstances.
What's perhaps curious about the numbers from Scottish Widows is that for a high proportion of people cost was not the motivating factor for failing to get protected. Whilst some didn't see the need for cover, many simply had not got round to sorting protection.
A compareandsave.com spokesperson observed:
"We're really surprised by these numbers on a couple of counts.
Firstly, given the economic circumstances, you'd expected anyone who could afford to would have arranged the best life insurance protection available. Not just for their peace of mind, but their families too.
Secondly, the fact around 40% of people simply hadn't 'got round' to arranging cover shocking. To get the best insurance deal you need to act when you're in a position of relative strength. If people believe they'll be able to arrange cover when staring down the barrel of a gun, with job loss or critical illness imminent, they are very mistaken.
People need to act now to ensure they're covered so we urge people to get a quote today."
_______
compareandsave.com is one of the UK's leading personal finance comparison websites. Based in Colchester, Essex, compareandsave.com has been helping UK consumers get a better deal on credit cards, savings accounts, personal loans and more for over five years.