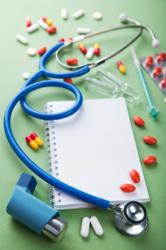 There's no feeling in the world like not being able to breathe
Buffalo, NY (PRWEB) April 30, 2013
Pure Solutions NA, a leading provider of hypoallergenic products and technologies, is announcing a new procedure for the treatment of asthma which is being performed in Minneapolis. The procedure, called Bronchial Thermoplasty, is available at the University of Minnesota Medical Center in Fairview and aims to provide considerable respite to people suffering from asthma.
The device used for the procedure is designed and crafted by Boston Scientific and is called a Bronchoscope. Dr. H. Erhan Dincer, a Pulmonologist at the university, is trained to carry out the treatment which involves using the device to go through and apply heat to the patients' airways in order to shrink the smooth muscles surrounding the airways. The heating process, using a temperature of about 150 degrees, is applied to sections of the muscles for 10 seconds per section. According to Dr. Dincer, once the muscles around the air tubes are shrunk, the air ways opens up allowing patients to breathe easier.
The entire procedure takes a total of 9 weeks and is divided into three treatments for three different parts of the lungs and is performed three weeks apart. An asthma patient, Greg Morgan, underwent bronchial thermoplasty in October of 2012, because he was hospitalized 7 times in 2 years due to asthma attacks. "There's no feeling in the world like not being able to breathe," shares Morgan to kare11.com. According to him, he was able to work full time again after the procedure. "I have not used either the inhaler or the nebulizer at all since then. So it's been just an amazing turn of events for me," he said.
However not all asthma patients are qualified for this procedure. Currently, it is only being offered to patients suffering from severe asthma although not all severe asthma sufferers even qualify for bronchial thermoplasty. Specialists say that with more research, this new treatment would someday be available to all asthma patients. Since it was only approved by the FDA in 2010, some insurance plans still do not cover the procedure, but that may not be the case anymore in 2 years' time.
Meanwhile, the PURE team thinks that although this treatment could be considered revolutionary in asthma research, prevention and vigilance should still be top priorities for asthma sufferers and their families. Hypoallergenic goods and products as well as clean environments should remain to be the focus as there are 30 million people in the US who suffer from asthma and bronchial thermoplasty is not yet available for everybody.
About PURE Solutions NA
PURE is a company who is an advocate for clean, healthy lifestyle, at home or on the go. Aside from providing hypoallergenic solutions for the home as well as PURE Rooms in partner hotels worldwide, PURE is also looking forward to bringing their technology to schools, offices and other establishments worldwide. PURE Solutions' innovative system for hotels and conference centers provides PURE rooms, an allergy-friendly room which results in indoor environments that have been treated to remove 98-100% of bacteria and viruses. The PURE room concept utilizes state-of-the-art purification techniques whereby each room is treated comprehensively to remove allergens and irritants from all surfaces, fabrics and air flow. Over 300 of the nation's top hotels have installed PURE to date and this system is being adopted at a rapid rate by hotels worldwide. Pure Solutions received the 2008 Innovator Award from The School of Hotel Administration at Cornell University. For further information, see http://www.pureroom.com.