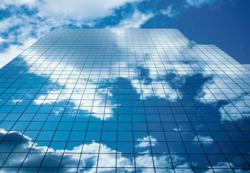 Small to medium-sized business operators who embrace cloud computing and business websites were twice as likely to enjoy rising revenue than others in the past 12 months.
UK - (PRWEB UK) 17 April 2013
London: Change is a given in business. The industrial revolution was world-changing, but business has now moved into a new revolution where innovation and adding value wins. Small and medium sized businesses are flexible, providing an advantage over large businesses to be at the forefront of emerging technologies and ways of 'doing business'.
"If organisations don't change, they stagnate at best," Karen Callaghan, people director at Innocent Drinks.
Forrester forecasts that the global market for cloud computing will grow from $40.7 billion in 2011 to more than $241 billion in 2020.
Australia's largest accounting software provider, MYOB recently conducted a study of over 1,000 SMEs which demonstrates that small to medium-sized business operators who embrace cloud computing and business websites were twice as likely to enjoy rising revenue than others in the past 12 months.
While cost may be perceived as the primary reason for SMEs to outsource its IT, many mid-market organizations continue to view cloud computing as a way to transform processes and gain access to best-practice knowledge. Cloud computing has proven its capabilities in providing added value to SMEs, these can be categorised into four distinct areas:
(The below information was sourced from e-Skills for Cloud Computing, Cyber-security and Green IT: A call for action!)
Business revenue and growth
Cloud services allow the business to focus on business because the enterprise can now reduce the need to provide low-business value via high-cost labour to support commodity IT services. Medium-sized businesses can also reduce the amount of money spent on non-differentiated services and can allocate resources to value creating activities. Finally, cloud solutions provide a platform for collaboration that eventually accelerates time to value and reduce time to start up and complete projects.
Agility and flexibility
Cloud services provide greater flexibility on architecture and sourcing options and can be scaled up and down as needed, which then maximises efficiency and adds additional capacity when needed. The introduction of cloud solutions that integrate suppliers and customers in core business processes in real time also means that the boundaries between the companies and the vendors and customers are blurring. The social enterprise is therefore another perspective related to the agile and flexible company using cloud solutions.
Cost reduction
Cost reduction is specifically related to reduced energy consumption and a more general shift from capital expenditure to operational expenditure. Cost reduction can also have a perspective related to employment because cloud provides the option of simplifying IT management.
Innovation
Business value is also related to innovation. Cloud computing means that SMEs avoid the need to handle time-consuming upgrades in-house, as users outsource the operation and maintenance of software and as upgrades take place automatically, the need for redesign of datacentres or IT upgrades is decreasing. Therefore, ICT practitioners can potentially focus on deploying applications or delivering new projects that drive business benefits and innovation. Employees and managers can now conduct all types of business from wherever they choose, and this leads to a stronger emphasis on a service delivery approach to IT. Consequently, cloud solutions must be flexible and rely on service delivery. This way of creating business value means that ICT departments need to focus on the core business and not just the supporting processes. It also means that ICT practitioners will have a direct impact on business through orchestrating, aggregating and delivering services when and where they are needed.
AppsCare®, Google Enterprise Premier Partner continues to support more than 2500 small and medium sized businesses transition to the cloud across 30 countries worldwide. AppsCare® comprise 10+ years experience deploying technical solutions for organisations of all sizes and geographies utilising their GStall delivery methodology and AppsCare® support programmes. AppsCare's engineers were some of the first to achieve both Google Apps Certified Deployment Specialist (GACDS) and Cisco IronPort Certified Security Specialist (CICSS) accreditations, providing unrivalled expertise in their customer care teams.
To learn how AppsCare® can help your organisation run business applications in the cloud call a UK office on +44 (0)8703 510018 where one of our senior sales team can assist in tailoring a solution which meets your needs.