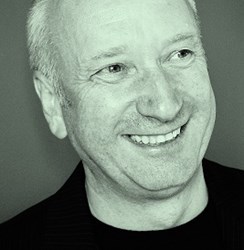 I would advise Procurement leaders to avoid looking for easy solutions through organisational shakeups, and to avoid separating the buyer roles
Manchester (PRWEB UK) 16 April 2013
David Atkinson, a procurement expert, has criticised the practice of splitting operational and strategic buyers, saying it often causes wastage within organisations.
In an article published on Find the Edge today, he explains the reasons behind his thinking, and gives an example from his own experience of a time when the technique has caused issues.
He said: "The split roles method would see the operational buyers spending their energy on putting pre-negotiated agreements and contracts into action, and calling-off from framework agreements.
"The strategic buyers – on the other hand – would be freed from these tasks, enabling them to focus on the more invigorating parts of the role, like sourcing and negotiation.
"Under this system, everything would seemingly be well… or would it?"
In practice, he says it causes an increased number of internal disputes.
He also highlights the need to consider 'failure demand,' which is caused when work has to be recompleted, because of a failure to conclude it properly first time round.
'Failure demand' can put a real strain on businesses, seeing them wasting time, energy and money.
Atkinson said: "I would advise Procurement leaders to avoid looking for easy solutions through organisational shakeups, and to avoid separating the buyer roles.
"Instead, I would suggest focussing efforts on boosting the development of day-to-day activity to stakeholders.
"It's then possible to work on strategic aims, while being wary of any failure demand that may occur between Procurement and its stakeholders."
The full article can be viewed here: http://www.findtheedge.co.uk/product-service/procurement-supply-chain/should-operational-and-strategic-buyers-be-separated-procurement.
David Atkinson is a procurement expert, and serial contributor to Find the Edge. He owns Four Pillar – a management consultancy - and is a visiting lecturer at the University of Birmingham. More about him can be read here: http://www.findtheedge.co.uk/expert-panelist/david-atkinson.
Kenny Goodman, founder of Find the Edge said: "It's great to get David's knowledge on the site. He's a leading voice in procurement, and has some fascinating insights to share."
Find the Edge is a business website devoted to helping business leader access free news, advice and insight.