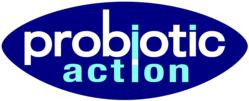 Miami, FL (PRWEB) April 17, 2013
A recent article from Glamour.com's inhouse health and wellness writer, Lexi Petronis offers suggests individuals take note of the benefits of probiotics, and suggests some new, previously unknown products to help the promotion of good bacteria flora in the body.
Probiotic Action, known for their adult acne treatment which uses probiotics to battle bad acne causing bacteria, lists the Four Foods, and explains how they are connected to the promotion of probiotics for wellness after the mention of the foods by Glamour.com.
Miso Soup: Each scoop of Miso contains over 160 bacteria strains from the fermented soybeans used to make the paste.
KeVita: A new, organic low-calorie sparkling drinks are dairy free and contain the same probiotics found in Kefir products.
Sour Pickles: Like all fermented vegetables, pickles that are naturally fermented with sea salt and water, not vinegar as now known to promote the growth of good bacteria.
Soft Cheeses: Lactobacillus bacteria strains in fermented cheese like Gouda, are known to travel through the digestive tract and reduce swelling, and promote the breakdown of foods and nutrient absorption. Cheese itself is now claiming to also be a carrier for god bacteria.
For more information on how probiotics may aid in wellness, read the benefits on http://www.probioticaction.com.
Probiotic Action is an advanced acne treatment that uses Probiotics for acne containing the "good bacteria" that is naturally found on healthy human skin. By using probiotics, Probiotic Action is an effective treatment that restores the normal bacteria content on skin. Probiotic Action will successfully clear skin when used as an adult acne treatment while protecting skin against bad bacteria, free radicals, and pollutants.
*These statements have not been evaluated by the Food and Drug Administration. Probiotic Action is not intended to diagnose, treat, cure or prevent any disease.