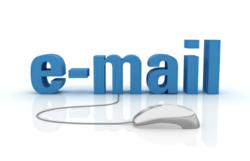 Atlanta, GA (PRWEB) April 17, 2013
A-1 Express, a leading same-day courier, distribution and transportation service provider nationwide, announces e-marketing discount coupons for courier services. The discount coupons have been implemented to promote their courier services, increase web traffic and sales growth. A-1 Express pursues to be the best choice for same-day courier solutions throughout the US.
The discount coupons are an automated e-mail response to customers that submit an A-1 Express quick quote. Customers can request a quick quote from a number of locations within the A-1 Express website, yet mainly easily accessible on the home page. Information relative to the service request is required, such as the origin and destination zip codes, the ready time for the pickup, and the package weight. The quick quote also requests the customer's e-mail address, which is used to respond automatically with the A-1 Express discount coupon that can be used if they decide to place an order for courier services.
The e-marketing discount coupon e-mail acknowledges the customer as having requested a service quote from A-1 Express. It then offers the customer a discount for their first courier delivery that they purchase with A-1 Express. The discount e-mail informs the customer of a $5 discount coupon code to use. The code is to be placed within the reference field on the online order form and the $5 discount will be deducted from the final charge. The courier order must be made within 7 days of the quick quote.
A-1 Express offers its' customers a number of e-marketing initiatives to save money and attract new business. The same-day courier agrees that modern technology is shaping the business world, which includes the courier industry. A-1 Express has also staffed their own E-Marketing Director to spearhead their marketing initiatives within the online market. The Nationwide courier will continue to utilize technology to exceed customer expectations and be a leading courier throughout the US.
A-1 Express Incorporated is a leader in same-day delivery, bike messenger, distribution, and transportation services throughout the US. From small packages to palletized freight, A-1 Express provides superior delivery services on-time and fast. Based in Atlanta, Georgia, A-1 Express has a daily growing list of over 1,500 clients, including many Fortune 500 companies, nationwide.