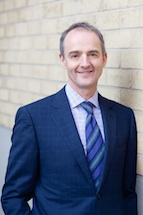 "Competition for candidates with cloud technology experience is only going to get more intense, which is why this practice will be so valuable for us and our clients."
Toronto, Ontario (PRWEB) April 23, 2013
In response to strong market demand for talent versed in several emerging technologies, Martyn Bassett Associates has launched several specialized recruitment practices dedicated to managed services, virtualization, cloud technology, business intelligence and analytics.
The new recruitment practices will maintain the firm's focus on sales, presales and consulting candidates for software and technology companies. Each will be led by a veteran recruiter with a track record of success in their chosen niche.
Business Intelligence & Analytics Practice
The Martyn Bassett Associates business intelligence (BI) and analytics recruitment practice works with software vendors and their consulting partners. It serves organizations offering a product capable of leveraging data by placing key talent at the individual contributor and leaderships levels.
"Our firm has had a presence in the business intelligence and analytics sector since 2005 and I'm very excited to launch a recruitment practice dedicated to it," said Martyn Bassett, Owner of Martyn Bassett Associates.
The practice may be new but the firm already has some notable accomplishments in the field, including:

Building top performing teams for 7 of the 10 'Leaders' on Gartner's Magic Quadrant in the Business Intelligence (BI) Sector.
Working closely with 6 of the 13 companies on Gartner's Magic Quadrant for Corporate Performance Management.
Managed Service and Cloud Technology Practice
The recently launched managed service and cloud technology recruitment practice leverages years of success in this rapidly evolving sector and pairs it with the experience of a veteran recruiter. The focal areas include cloud services, unified communications, application hosting, virtualization and a variety of other outsourced services.
"Competition for candidates with cloud technology experience is only going to get more intense, which is why this practice will be so valuable for us and our clients," said Bassett.
About Martyn Bassett Associates:
Founded in 2001, Martyn Bassett Associates is Toronto's premiere software and technology sales recruitment firm. Working extensively with B2B software companies to build teams that drive revenue, the team of dedicated sales recruiters at Martyn Bassett Associates has built teams that drive revenue for VC-backed startups and industry-leading enterprise organizations. With an understanding of what drives top-performing sales talent and a network that spans North America, Martyn Bassett Associates is the perfect partner for your next critical search.