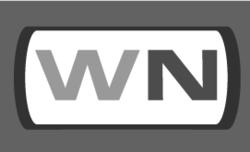 IPMI with dedicated servers works with any operating system
Arlington, VA (PRWEB) April 17, 2013
IPMI technology with fully managed servers allows for better server monitoring; it is placed directly on the motherboard and the client portal. IPMI hardware integration streamlines the intelligent hosting process, allowing users to remotely reboot servers, machines or KVM on-demand in the client portal, from anywhere across the world—without having to contact a hosting provider.
System admins welcome the IPMI adaption for fully managed dedicated servers; as it means they can now remotely monitor the system health, as well as control rebooting the server, gauge temperature, adjust fan speed, voltage, CPU speed and screen messages. IPMI hardware is built into the core for easy access, helping to avoid expensive downtime. Remote recovery capabilities also combat server issues, and hardware health observation supports predictive failure analysis.
IPMI with fully managed dedicated servers works with any operating system, and helps decrease MTTR (mean time to repair), as it permits DBD (diagnose before dispatch). The highlights of IPMI hardware from a hosting provider include 24/7 on demand dedicated KVM over IP as well as lowered managing costs. WebNet Hosting offers IPMI hardware with all their servers free of charge.
WebNet Hosting is a leading global provider of a variety of hosting services. In the last decade, WebNet has successfully empowered over 10,000 customers, helping them grow their business. WebNet is on the forefront of offering services that are valuable to their clients. Tools like IPMI for fully managed dedicated servers improve the efficiency and reliability of a server, providing better server management; hence WebNet Hosting's decision is to include this service with their servers.
About WebNet Hosting
Celebrating over a decade in the managed hosting business, WebNet Hosting currently operates out of three data centers within the USA, with immediate plans to expand their international hosting services. In addition to fully managed dedicated servers, WebNet offers VPS and cloud solutions, open-source hosting, shared hosting, infrastructure hosting, and more.