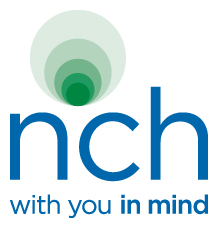 Hypnotherapy can provide a different way to approach it and help change the way a smoker feels about cigarettes as well as strengthening the desire to quit
(PRWEB UK) 17 April 2013
According to The Guardian, NHS staff should ask partners, relatives and carers of those due to receive hospital treatment not to smoke. Government health advisors have told NHS workers to warn of the dangers of smoking around people who are due to go into hospital and after they have received treatment. The National Institute for Health and Care Excellence (Nice) have asked loved ones and carers to refrain from smoking in shared areas such as in their home or vehicle. 'During contact with partners, parents, other household members and carers people using acute, maternity and mental health services…advise them not to smoke near the patient, pregnant woman, mother or baby. This includes not smoking in the house or car.'
The advice is thought to be to ensure that patients are not exposed to toxic fumes at a time when they may already be suffering with a low immune system. Additionally the scheme also hopes to warn and remind friends and families of the patient of the severity of smoking and the diseases related to it. Whilst NHS schemes are currently running throughout the United Kingdom and working in an effective manner for some, others may need an alternative approach. Hypnotherapy can provide a fresh and unique approach for smokers who want to stop helping them deepen their commitment to quitting and strengthen their determination. The National Council for Hypnotherapy is the UK's most established hypnotherapist directory, supplying clients throughout the British Isles with a range of qualified hypnotherapists who are experts on phobias, habits and weight loss.
The National Council members have already helped hundreds of thousands of clients throughout the country as a representative explained, 'Smoking is a hard habit to beat not only for addictive nature but also for the habits associated with it like smoking at particular times and places even after the nicotine leaves the body. Hypnotherapy can provide a different way to approach it and help change the way a smoker feels about cigarettes as well as strengthening the desire to quit.'
The National Council for Hypnotherapy continues to follow smoking related news.
NCH represents over 1800 hypnotherapy professionals within the UK and is committed to ensuring the highest possible professional standards amongst our members. Those looking for help with smoking, weight, anxiety, panic attacks, habits and phobias may be helped by local NCH accredited therapists, look for the NCH seal of approval on their websites. As one of the largest registers of independent Hypnotherapists, the National Council for Hypnotherapy (NCH) is actively involved with the Complementary and Natural Healthcare Council (CNHC) and strives to develop standards for the benefit of the profession, now and into the future.