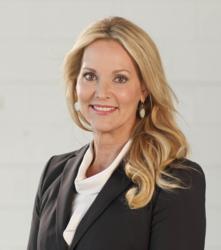 In my organization I am the leader, so I have to coach and mentor everybody, not just the women in our organization.
Rochester Hills, MI (PRWEB) April 17, 2013
TTi Global just released "Coaching and Mentoring," the second in a series of videos entitled "Leadership Values" featuring Lori Blaker, President/CEO of TTi Global.
The new video features highlights from her recent appearance at the US Chamber of Commerce's "Advancing Women to the Top" leadership breakfast, where she spoke on the importance of gender diversity and leadership. The event was a partnership between the U.S. Chamber of Commerce Center for Women in Business (CWB), the Rochester Regional, Auburn Hills and Troy Chambers of Commerce.
Blaker expressed the power of coaching stating, "In my organization I am the leader, so I have to coach and mentor everybody, not just the women in our organization. I actually think that we do a better job at it! I think we are less intimidating and less threatening. It's more of an open forum and an open discussion."
At the helm of one of the fastest growing women-led organization in North America, Lori Blaker serves as a devoted advocate for women's rights. Even as her company continues to expand globally, she still finds time to mentor and guide individual women to their greatest potential. Despite her schedule, each month she makes time to mentor a group of at-risk young women in Detroit through the highly successful Women of Tomorrow program.
Blaker stressed the unique attributes that make women effective leaders saying, "We take into consideration such things as; your family situation, the point in your life where you are at and any constraints that you might have. We take that seriously, I think that's what makes women such wonderful leaders, because we think about that just naturally."
Blaker's leadership skills are demonstrated by the fact that TTi Global has ranked consistently among the "Top 25 Woman-Run Businesses in the USA" as recognized by the Women's Business Enterprise National Council. In 2012 President/CEO Lori Blaker received the "Leader of Leaders" Award from Leadership Oakland. Additionally she was a part of the first ever US Department of Commerce trade mission to Afghanistan.
TTi Global has experienced 263 percent growth over the past five years and continues to receive recognition for corporate achievement. In 2012, TTi Global earned a position on the coveted Inc. Magazine's 5000 list for the second time. TTi Global was ranked as one of Michigan's fastest growing privately-held companies (as recognized by Crain's Detroit in 2010 and 2011) and ranked as one of the fastest growing private companies in America (according to Inc. Magazine).
#####
TTi Global provides staffing, learning, research and consulting solutions to industries across various sectors with automotive as a core focus. TTi Global oversees operations on five continents with offices spanning the globe, which include Australia, Brazil, Canada, Chile, China, India, Japan, Mexico, Peru, South Africa, Thailand, Venezuela, UK and most recently Afghanistan.
With a staff of over 2000 employees in international operations, they offer a wide range of services, tailor made to drive business goals, including business consulting, research, staffing, workforce development and learning solutions. TTi Global world headquarters are located in Rochester Hills, Michigan.