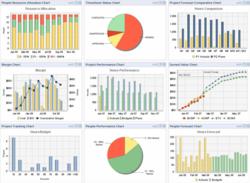 Dulles, VA (PRWEB) April 16, 2013
Unanet, a developer of services automation software that helps organizations manage people and projects for improved profitability, today announced an impressive lineup of technology and solution partners who have signed on to sponsor the 2013 Unanet Customer Meeting set for May 2nd and 3rd at the Coronado Island Marriott in San Diego, CA. BDO, Digicon, and Loudoun Virginia Economic Growth are sponsoring for the second year in a row. Solvability is also sponsoring for the first time.
"Our sponsors know that Unanet's Customer Meeting attracts a wide range of innovative project-driven companies, of all sizes and from across industry sectors. We are delighted to welcome our sponsors and thank them for supporting this exciting event" commented Donna Kilbourn, Senior Vice President of Partners and Customer Account Management.
In 2012, Unanet's Annual Customer meeting drew more than 120 attendees, ranging, from C-level executives, consultants and subject matter experts, to financial and project management leaders.
Registration
Registration for Unanet's 2013 Customer Meeting is at: http://www.unanet.com/customermeeting2013
Program
For the full agenda, visit http://www.unanet.com/2013ConferenceProgram
Unanet provides superior Services Automation software which maximizes staff utilization, reduces administrative costs by 90%, improves invoicing by 10X, and supports forward decision-making for improved profitability. Unanet's more than 950 customers include government contractors, consulting/services organizations, internal IT (Information Technology), and high-technology product companies. Unanet's suite includes resource management, opportunity/project management,timesheets, expense reports and collaboration with real time information and analytics, project costing, billing and revenue recognition. With easy to use interfaces, and outstanding support. Unanet is available either as an On Premise (self-hosted software), or an On Demand License (Cloud).