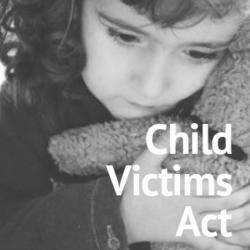 If you or a loved one were a victim of sexual abuse contact the compassionate child abuse attorneys at Alonso Krangle LLP, at 1-800-403-6191 or visit our website at fightforsexualabusevictims.com
Melville, NY (PRWEB) April 17, 2013
A rally in support of the Child Victims Act will be taking place on April 16 and 17 at the Legislative Office Building in Albany, with the highlight of the rally taking place at noon on April 17, to urge congressmen to pass this bill (A.1771/S.03809). The motivation to get this bill passed was reportedly the recent sex abuse scandals that have taken place at Syracuse University, Penn State University, the Horace Mann schools, the Poly Prep Country Day School and others. This will be the second consecutive year that Assemblywoman Margaret Markey has tried to get the Child Victims Act passed in order to get rid of the current statute of limitations imposed on child sexual abuse cases. [legislativegazette.com/Articles-Top-Stories-
c-2013-04-15-83413.113122-Rally-planned-to-push-
for-Child-Victims-Act.html]
Specifically, the Child Victims Act would allow victims of child sexual abuse to bring charges against their alleged accusers – no matter how long ago the alleged abuse occurred – as long as the victims were younger than 18 years old when they were allegedly abused. Another more controversial element of the Child Victims Act stipulates that victims of child molestation who were previously unable to bring claims against their alleged abusers due to the passage of the statute of limitations in their cases would have one year after the passage of this bill to file claims against their alleged abusers. The proposed elimination of the statute of limitations for sexual abuse and child molestation cases would apply to both criminal and civil proceedings. [open.nysenate.gov/legislation/bill/A1771-2013]
Alonso Krangle's experienced sexual abuse attorneys are dedicated to standing up for victims' rights and holding child predators, as well as any officials and organizations that may have aided and abetted their crimes, accountable to the fullest extent of the law. Our sexual abuse attorneys can help victims obtain the justice that they need and deserve. To discuss a potential claim with one of the compassionate sexual abuse lawyers at Alonso Krangle LLP, please contact us at 1-800-403-6191 or visit our website, http://www.FightForSexualAbuseVictims.com.
Currently, New York laws stipulate that the statute of limitations on child sexual abuse cases is five years from when the incident allegedly occurred or that victims must file criminal or civil claims against their alleged abusers before the victims turn 23 years old. The problem with this statute of limitations, claim proponents of the Child Victims Act, is that many victims do not come to terms with molestation that occurred in their childhood until they are adults in their 30s, 40s and 50s. By this time, the statute of limitations prevents these victims from legally holding their alleged abusers accountable. As a result, many abusers are never punished for their alleged crimes and are free to potentially molest more children.
[sol-reform.com/Pages/bin/ChildVictimsAct-NY.html]
About Alonso Krangle LLP
Andres Alonso and David Krangle, attorneys with almost 40 years of collective legal experience, have focused their law practice on handling sexual abuse cases, significant personal injury cases, defective drug and medical device litigation, construction site accidents, nursing home abuse, medical negligence, qui tam/whistleblower actions and consumer fraud cases. Alonso Krangle LLP is headquartered in Long Island, New York, with offices in New York City, and New Jersey.
For more information about Alonso Krangle or to join the fight and be a part of our team, please contact us at 1-800-403-6191 or visit our website, http://www.fightforsexualabusevictims.com.