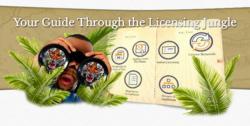 Groesbeck, TX (PRWEB) April 22, 2013
ILSA is excited to announce their new and improved website: http://www.ilsainc.com. ILSA's new site is more user-friendly, offers more information that can be updated quickly, and ties in social networks in order to make it easier to share industry information with visitors.
What's New?
ILSA will now be able to make quick, relevant content updates to keep pace with ever present changes in the insurance industry while offering information and resources to website visitors. They've also updated the Videos page so visitors can easily scan and select the videos they wish to see. New videos will be produced and posted regularly.
In an effort to keep clients updated on industry news and events, ILSA has added the News Room, a spot to look for articles and industry white papers, with connections to ILSA's social network feeds. A new tab for InfoGraphics has been added allowing ILSA to share relevant information in new and fun ways that lets visitors learn then share information with colleagues and friends.
Also New - ILSA has released its newest informational video on Administrative Actions (Sanctions) and how to avoid the "Domino Effect." This video outlines the many different and rather surprising reasons that agents and agencies receive Administrative Actions, and how, if not handled properly, they can lead to a domino effect of Administrative Actions and hefty fines.
What's coming soon?
Industry Regulator Bulletins – Updates directly from the state and federal regulators. Visitors will be able to see what is happening in insurance compliance and share the information that is most important to them.
New Videos - Videos on Insurance Compliance Issues and Solutions.
About ILSA:
Insurance Licensing Services of America, Inc. is a full service insurance licensing and compliance service provider offering services such as: licensing, license renewals, CE tracking, surplus lines reporting & tax filings, and a whole list of other services beneficial to the insurance and financial industries nationwide. ILSA was founded in 1997 by Ted & Arleen Taveras who saw a clear need for a centralized licensing and compliance solution for agents and agencies struggling to navigate the often complex regulatory environment. Videos about ILSA's many services are available on their corporate website: http://www.ilsainc.com.