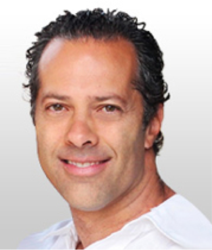 Beverly Hills, CA (PRWEB) April 16, 2013
An exclusive invitation-only group, Haute MD members represent the best doctors and surgeons in their respective specialty areas and markets. Dr. Linder, a board certified and world-renowned plastic surgeon, was handpicked for his exceptional talents in body sculpting procedures. He will be featured as an exclusive expert for plastic surgery of the breast in the Los Angeles, CA market.
About Haute MD Network
The Haute MD Network is comprised of the most prestigious doctors in various fields across the US. Members are revered for their skill in one of nine specialties: Breast, Face, Smile, Nose, Skin, Body, Orthopedic, Hair Restoration and Vision/Lasik. The Haute MD blog is a one-stop source for ground-breaking news, trends and events in the industry. Find the best doctors in your area by visiting our website: http://www.hautemd.com.
About Dr. Stuart A. Linder
Dr. Stuart A. Linder is a diplomat of the American Board of Plastic Surgery, specializing in body sculpting procedures in Beverly Hills, California. Dr. Linder trained in general surgery as well as Plastic and Reconstructive Surgery, graduating from the UCLA School of Medicine. He carries licensure in both California and Nevada and is a member of the American Society of Plastic Surgeons, a Fellow of the American College of Surgeons, a member of the California Medical Association and the Los Angeles County Medical Association. Dr. Linder is the Medical Director of the Brighton Surgical Center in Beverly Hills, California, as well as an Associate Plastic and Reconstructive Surgeon at Cedars Sinai Medical Center in Los Angeles, California.
Dr. Linder appears on television regularly, including The Dr. Oz Show, The View, 20/20 with Barbara Walters, Discovery Health Channel, Extra, ABC, and Entertainment Tonight. Dr. Linder is also a proud member of the Editorial Advisory Board (EAB) for Sharecare.
Dr. Linder is the author of The Beverly Hills Shape, The Truth About Plastic Surgery. This book stresses safety and predictability of plastic surgery and was written to help patients make educated decisions when considering cosmetic surgery of the body. He has developed the Linder product line, including The Dr. Linder Bra and Sexy Shapewear "The Ultimate Sports Bra!"
To Learn More: Visit Dr. Stuart A. Linder's Haute MD Profile